Clutch Recognizes Blaize as a Top Blockchain Developer
Outsourcing blockchain development can take a weight off your shoulders, but it can also be a painstaking process.
You're tasked with finding a reliable provider to deliver an exceptional solution. In a gig economy with developers and freelancers galore, this is easier said than done.
There's a whole sea of development firms out there, and they all claim similar things. How are buyers expected to navigate such a saturated market?
Great question. This is where customer reviews play a critical role. Client testimonials are a proven method of building customer trust. They're able to validate the legitimacy of service providers like ourselves, making us a compelling pick to take on your next project
About Clutch
Clutch fills this niche market need and connects businesses by publishing reviews of real business engagements. We're proud to announce that we hold a perfect 5-star ranking on Clutch, where we've accumulated several amazing reviews!
We're even prouder to announce that we've just been recognized for being a top Ukrainian B2B provider!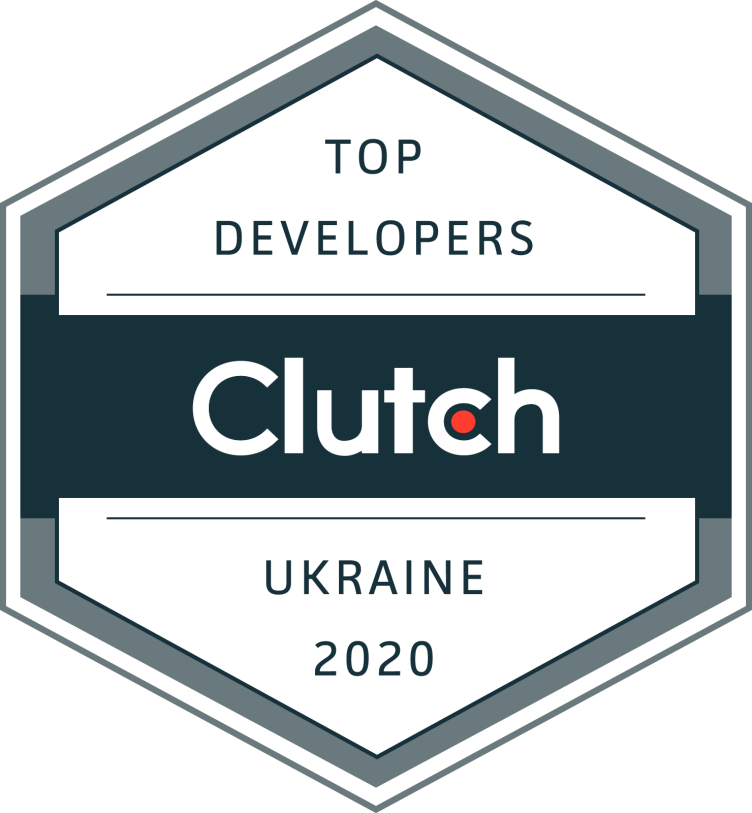 This is huge news. Clutch's expansive team of researchers examines hundreds of software developers before selecting only the very best. We've made it to the top of their list!
Our CEO, Sergey Onyshchenko, could barely contain his excitement: "We are so glad to have such an honored award!" The sentiment is shared by all of us here at Blaize.
Our Commitment
We love building cutting-edge blockchain solutions that are sure to establish you as an industry leader. While blockchain is our specialty, our scope of expertise encompasses custom software, mobile, and web app development.
In one of recent projects, we developed custom software for a mineral supply chain company. We implemented blockchain technologies to meet high cybersecurity standards. We ultimately delivered an MVP that streamlined the client's internal processes.
Our client was amazed by our work. Here's what they said: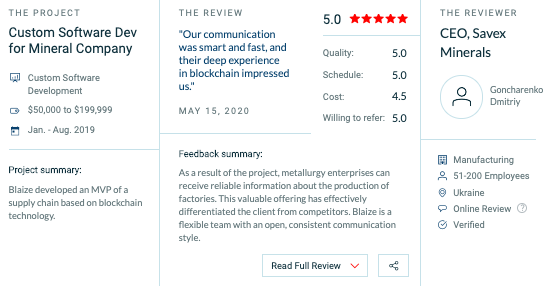 Client satisfaction is one of our biggest yardsticks for success, so we love nothing more than receiving such radiant feedback!
So, visit our Clutch profile in order to read the rest of our rave reviews. And, while you're at it, reach out to us about your next project today!