We stand for piece and integrity.
We do not support russian aggression and don't work with russian companies.
#standwithukraine
Job description
Dear future Blaize Node.js developer,
We want you to know from the beginning, that our main value and pride is our team.
It consists of professionals united by a common idea and interests, who possess a high level of expertise in their fields.
We strive to build the working process so that the team members can constantly master their skills and are always ready to help each other.
We are looking for an enthusiastic and passionate developer who will share those values along with our passion for blockchain technology.
If you feel like this opportunity is interesting for you then go through the job specification and fill in the contact form below.
Looking forward to seeing you among our staff members!
Blaize team
Required Skills:
Commercial experience with Node.js and any Node.js framework (for example, express) from 2 years;
Knowledge of best practices in development on NodeJS;
A confident understanding of the event-oriented model in Node.js;
Basic knowledge of Linux;
Ability to work with git;
Strong experience with MySQL or PostgreSQL, MongoDB;
Strong knowledge of cross-browser and cross-platform web-programming;
Experience with test frameworks (Mocha, Jest, Ava).
Will be a plus:
Knowledge in blockchain field;
Good Spoken English.
We offer:
Interesting, challenging projects
Competitive salary
Professional and personal growth opportunities
Comfortable working place, coffee and sweeties in office with warm atmosphere located in the city center.
Have some Questions?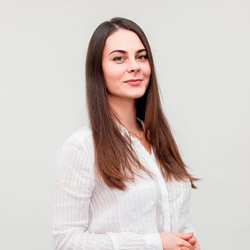 More jobs from Blaize
Haven't found a vacancy that
suits you?