Blaize Gets Recognized as a Top Blockchain Developer At GoodFirms
For Making Astounding Advancement in the Blockchain Industry Blaize Gets Recognized At GoodFirms!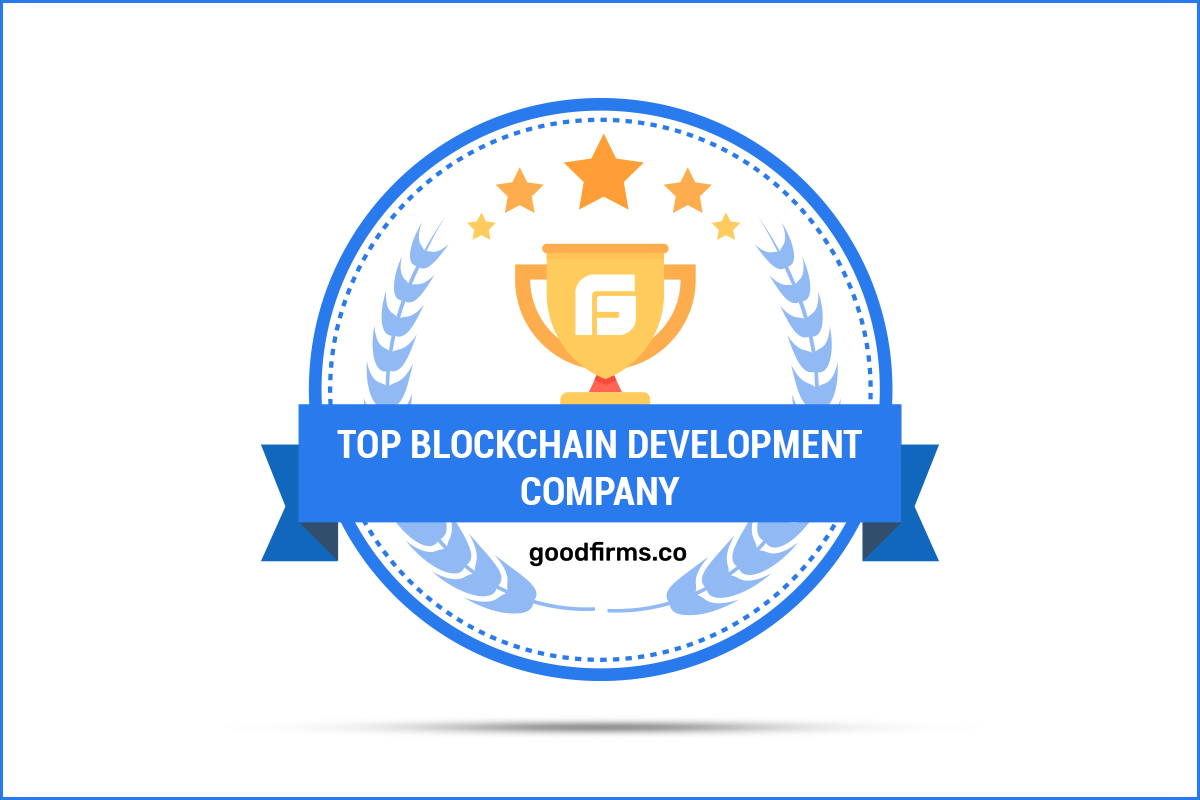 Blaize is fostering innovation in the area of blockchain services, endows the company as top blockchain developers in the good books of GoodFirms.
Introduction to the Company
Established in 2016, Blaize is a Ukraine based company offering mainly blockchain services along with various other services. It is a company having like-minded professionals working together with a common goal to assist clients and offer them with the best blockchain services. The team focuses on not just being a contractor but a partner for their clients to assist them in fulfilling their objectives and business goals.
The Blaize team consists of 25+ blockchain experts who have completed 30+ projects. With 3+ years of proven expertise in this field, the team has developed in-depth expertise in this field and can solve any complex business size problems.
About GoodFirms
GoodFirms is a Washington D.C based research and review platform that acts as a bridge between seekers and companies. The learned researchers conduct extensive research and rank companies based on parameters like Quality, Reliability, and Ability and after examining companies on these parameters, they get listed and ranked on the GoodFirms website. These parameters also help service seekers to evaluate companies, filter them as per their needs, and hire them.
GoodFirms similarly evaluated Blaize and asserted that it is a leading firm offering blockchain solutions to different companies. Due to their earnest approach and unique offerings, the company is registered with good ranking at GoodFirms.
Credible Blockchain Solutions
Having in-depth knowledge of blockchain services, Blaize team engineers deliver services blockchain forks, cryptocurrencies, blockchain-based platforms, cross-chain bridges, and blockchain-based platforms. The team holds responsibility and works with professionalism, honesty, and transparency to deliver blockchain services to different clients.
By utilizing various technologies such as Ethereum, Tezos, Substrate, Blaize team ensures solutions to startups and enterprises. Right from reinforcing the business idea to provide the best services for startups, the team ensures confidentiality in every solution offered. Thus, delivering flawless blockchain services to different industry sectors endows Blaize as one of the top blockchain developers at GoodFirms.
Linking Businesses with Supply Chain & Logistics
Offering various enterprise solutions, the Blaize team ensures to aid clients in yielding profits. They offer different enterprise solutions like supply chain & logistics, compliance systems, and governance (voting) systems. The learned team is focused mainly on improving clients' business by linking clients' business to higher performance and improving business growth by managing the flow of goods.
Blaize has become an exponent in offering supply chain & logistics solutions to deliver enterprise solutions. Thus, helping firms to automate tasks and make their business process easy, Blaize grabs a spot as one of the top supply chain & logistics company at GoodFirms.
Outstanding Service & Development
Having expertise in various fields, Blaize is able to offer complex solutions and further support services that resonate with clients' business ideas. The team ensures to utilize every latest tool and technology to align with the clients' business needs and which is why surely deserves to be named as one of the top blockchain developers at GoodFirms.