We stand for piece and integrity.
We do not support russian aggression and don't work with russian companies.
#standwithukraine
Blockchain Development & Consulting Services for Startups
Seeking an effective team to develop a solid product?
It's time to outsource your blockchain development.
Blockchain technology is here to stay. Every industry is feeling the blockchain buzz as sector after sector seeks out distributed ledger solutions. According to Statista, investment in blockchain startups has surged in the last two years. The time is right to leverage this innovative technology.
Our Approach
We are your business partner, not just a contractor. We deal primarily with your business objectives rather than merely with your TOR.
We are here for small and medium businesses that need to develop a blockchain solution, but do not have enough expertise, time or resources. If you are really excited about your idea, yet don't know where to start, our experts will help to turn this dream into reality.
We are keen to work with new startups. Your business prosperity is our main goal. Based on the former experience our team has worked out a convenient and flexible working approach. Blaize deals with both, the fixed price and time-and-material quotes depending on your preferences and work nature. After launching a project, our experts communicate with you regularly in order to provide all progress updates.
40+
blockchain experts in our team
5+
years of experience in blockchain development field
From conducting a security audit to the development of all types software and UI/UX design. With Blaize you will benefit from a productive team which is focused on your startup growth.
What we do?
Cryptocurrencies from scratch
Blockchain forks
Blockchain based platforms
Blockchain nodes
Cross-chain bridges

DeFi applications
Decentralized exchanges
DAO - Decentralized autonomous organization
Staking platforms
Crypto wallets
Crypto games

Smart contracts
Stablecoin development
Security audits
Token emission and distribution

SDKs
APIs
Online/Offline IDEs
Plugins

Governance (voting) systems
Logistics solutions
Supply chains
Compliance system

Centralized exchange
Blockchain based micropayment services
Decentralized marketplaces
CRM/ERP blockchain integration
Unsure where to start?
Describe your idea and we help your startup to make the next step
We offer services that go
Beyond our clients expectations
Client oriented approach
We understand the pain of launching and growing a successful startup with limited time and money and ready to guide you through every stage.
Time-saving
With our team of experts you will get the high-quality product in a short time.
Cost-saving
Blaize strives to provide service which suits your vision, whatever the budget is. That is why we support new startups with automatically applied discounts to our regular project rate. We will also provide you with the project's budget report for your investor.
Project support services
We understand all difficulties you face during the production stage and are ready to provide you with 24/7 support.
IP rights preserving
We guarantee full Intellectual Property rights handover after project deployment.
How does it work?
Clarifying needs
List of high-level requirements
Project size assessment
Workshop proposal
Starategy and concept workshop
Document features and requirements for MVP Project plan with risks, budgeting and release strategy
Proposal development, SOW
Design and development
Product ready for production deployment
Documentation describing product features
Technical documentation
Release plan
Launch and support
Product launch in production environment
Support and maintenance process
Dedicated/extended team proposal
Use cases
We are very grateful to our partners and clients for helping us grow. Find out more about our successfully completed projects:
Our team
Our team can not only provide active support for your startup to further advance your initiatives with the best-in-class blockchain infrastructure, but we can aid the actual adoption of new products you devise.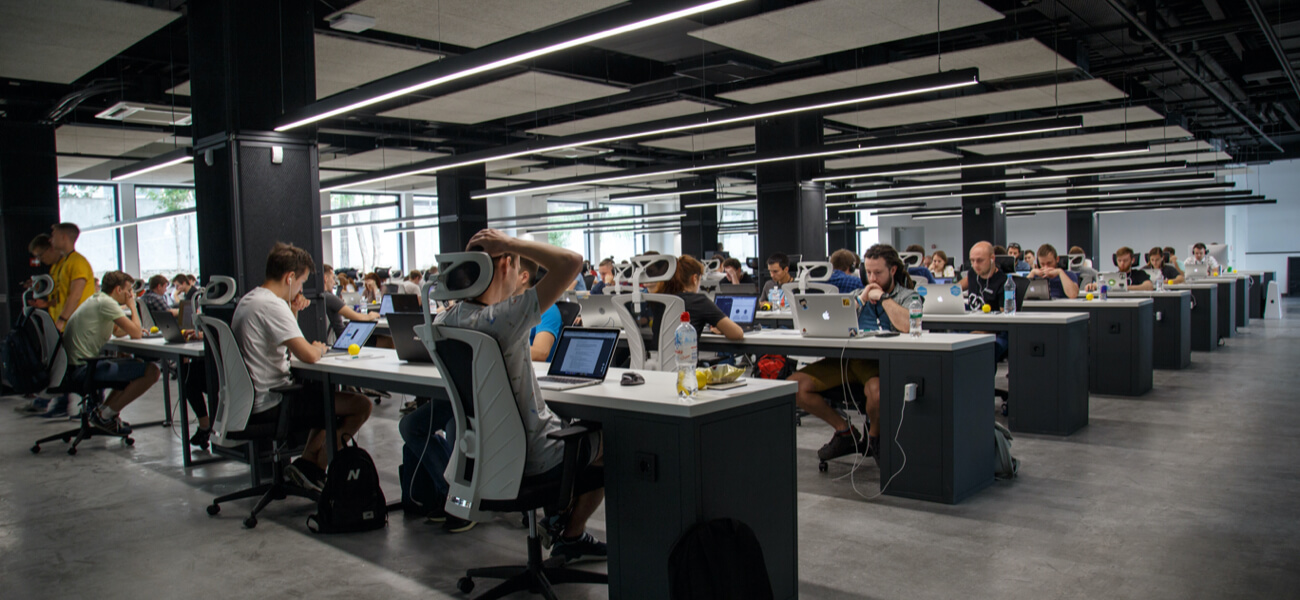 Make the most out of the opportunity!
Unsure where to start?
Our team can offer a consultation to discuss all your ideas and help your business take the next step