How Blockchain and AI Convergence Empowers Your Business
Blockchain has a real power to enhance Artificial Intelligence solutions and therefore push the technology further. In this article, we want to tell about the unique possibilities blockchain and AI convergence can offer to empower the B2B environment, with a specific focus on blockchain development for enterprise.
AI is a dynamically developing technology that enters new markets every year. For now, it has been successfully adopted in nearly all industries from automation to financial spheres. Along with new solutions appearing on the blockchain market, a number of businesses strive to turn their main focus to its implementation.
Although both technologies AI and Blockchain are not fully explored, the combination of them has already proven it can disrupt the market. Therefore, it is worth considering the convergence of blockchain and artificial intelligence in more detail.
In this article, we want to focus on the possibility to enable AI and blockchain adoption in financial markets and show how those technologies can complement each other.
The use case implemented by Blaize engineers might be useful for entrepreneurs who want to empower existing business solutions or investors seeking a new place to insert.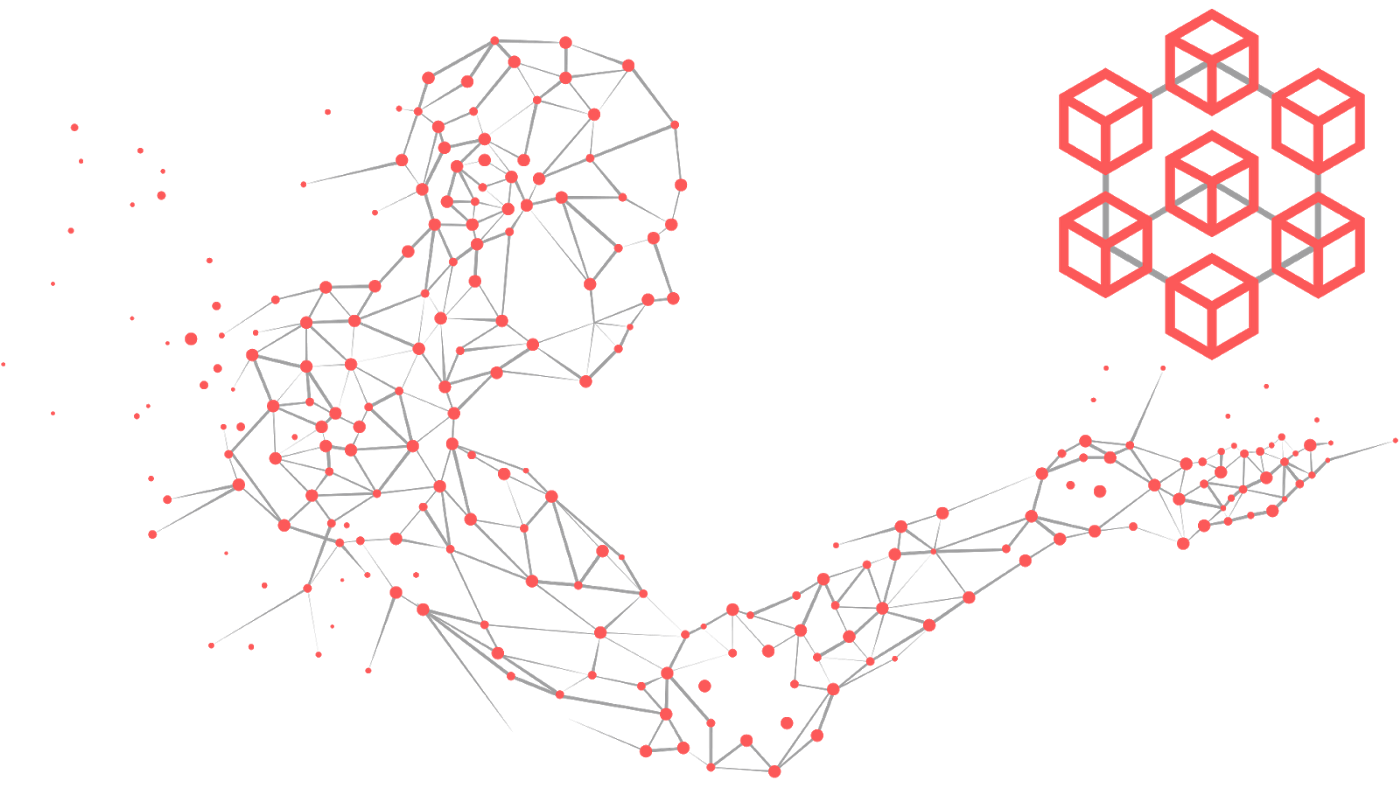 What blockchain has to offer
Blockchain contributes to secure and trustless data storing of any kind. Primarily, blockchain was considered as a huge digital ledger for carrying out transparent transactions and distributing data in a decentralized manner.
Nowadays, the technology has found its broadened application in such fields as ownership and identity verification, digital assets transferring, creation of decentralized finance (DeFi) markets and data security.
Along with the development of new features improving blockchains operability, such as new consensus methods, the technology started to be more applicable and adoptable. The statement claiming massive adoption of blockchain by huge corporations and the B2B sector in general has found its ground in digits.
According to the Deloitte Blockchain Global research, 55% of companies are thinking of implementing blockchain into their businesses and mark this as a top-five priority.
Moreover, the percentage of respondents who have already started the adoption process has grown by 16% in comparison to the last year and now is 39%.
Such huge steps towards blockchain integration says the entrepreneurs see the benefits it may bring.
A core concept of blockchain and the privilege it can bring concentrates on the immutability and transparency of data along with its safe and faster transmissions. Additionally, any data transfer is immutably stored. This creates a pleasant environment for p2p transactions without intermediaries.
The list of advantages may be even broaden if you develop a project that involves blockchain and AI technology.
How AI can empower blockchain
AI (Artificial Intelligence) describes the ability of computers to perform tasks that require human intelligence. This happens due to complex heuristic algorithms that are supposed to replicate the process of human decision making.
Such a complex construction allows AI mechanisms to gather more information from a certain environment and therefore learn by itself. This process lies in the core of Machine Learning and is under constant enhancement and development of new approaches.
According to Omdia's AI Market Maturity research, the global AI software revenue is going to reach above 100 billion by 2025. Moreover, the market will cover more sectors applying AI technology such as government and security.
ML (as well as other types of AI) is dependent on qualified data provision and constant updates. This is necessary for the reliable and effective work of the system. This is the perfect environment where AI can meet blockchain technology.
What happens when AI and blockchain intersect?
The convergence of blockchain ai and IoT opens up many new possibilities. Data is critical for AI functioning while blockchain provides a trustless environment for its storing. If applied together, those two can exclude the limitations of each and offer considerably more scalable solutions.
Blockchain and AI convergence can make a significant impact on a list of industries. Until now, it has proven its usability and usefulness in the following spheres:
Those are just a few examples of projects using synergy of AI and blockchain together. Worth noticing that out of the experience and prosperous use cases we watch the tendency where more and more financial projects want to interact with AI technology.
Blaize engineers have successfully integrated AI technology into blockchain based platforms.
Read more information about this project in the next parts of the article.
Also, check: How to Develop Blockchain-based Lending Platform.
Benefits of Combining AI and Blockchain
After a thorough analysis of successful use cases combined along with Blaize engineers' experience, our blockchain consulting team can distinguish a list of advantages in case both technologies' adoption occurs.

Data transmission
As we know, AI models are fed with huge amounts of data to ensure the proper work of the algorithms. AI technology often has a highly centralized level as long as those data are stored on a single centralized cloud or server.
With the implementation of blockchain, such storage can become decentralized and transparent as the technology concept. This will also influence data transmission speed and higher module's operability.
Security
Another advantage of Blockchain and AI convergence. Concentrating big data in one place makes it vulnerable and creates an attractive environment for break open. Therefore, the security of those data becomes a big concern.
Blockchain application in this case will provide data immutability and create a trustworthy place for its storing.
Upgradability
Blockchain technology implies storing (and hashing) data simultaneously at all available (connected) nodes (servers). As a result, constant updating of existing data, which is such a necessity for AI and ML, in particular, becomes smoother and faster.
Verification
As long as the whole information is stored on-chain it can be asked for verification any time. Moreover, in terms of private blockchains, the owner may establish a certain amount of people who have access to the data. In this case, there is no possibility of unwanted interventions.
Maintenance
The blockchain industry is growing double-quick while more and more features and tools appear. Each time there is a need for an update it becomes real painstaking work, which also takes an enormous amount of time of the developers (who maintain it).
Imagine a situation where blockchain uses AI technology to update itself without harming the system and users. Such an opportunity would help significantly reduce the time for networks' maintenance.
Immutable data
One of the last but most important benefits of AI and blockchain convergence is immutable data. As far as all data put into the blockchain are transparent and accessible for everyone, it ensures its impartial handling.
In addition blockchain tamper-proof feature limit data changing after it had been provided into the system. Hence, even the owner cannot change the information.
This is incredibly important in terms of machine learning because a subsequent provision of right and unchanged data may speed up the process of algorithm enhancement.
Blockchain AI projects: Blaize Use Cases
It is not enough to know well the technology of blockchain and understand how neural networks behave while building projects combining AI and Blockchain. In order to complete such a scalable work, blockchain engineer needs to have strong DevOps skills and previous experience working with large data sets.
See how Blaize developers implemented technology adoption into financial management and AI marketplace spheres in our case description below.
Investment and financial management [NDA Case]
Unfortunately, this case is under NDA protection, so we cannot publicize the name and certain specifications of the customer. Yet, this is one of the most prominent recent projects Blaize handled.
The client came with the idea to create a blockchain-based network supported by its own stablecoin. The price of stablecoin had to be established in accordance with the price of 9 chosen precious metals and one extra adjustable number.
Want to get more insights regarding stablecoins and how they function? Find it here.
Blaize engineers defined Substrate as the most convenient blockchain framework for carrying out such a task. We chose Substrate because it is the best blockchain framework for building complicated solutions with difficult and wide logic.
In contrast to other platforms, Substrate gives developers a broadened scope of possibilities and instruments to use. Due to a variety of tools available on the interface, developers can concentrate on the project architecture and adaptation of new technologies, like AI implementation in this particular example.
Where financial management uses AI?
The idea to use artificial intelligence and blockchain modules appears in setting the coin price. In further explanation, the price of nine elements out of ten ought to be stable and established in advance. The price of 10th element should be adjustable and counted by in-built neural network algorithms.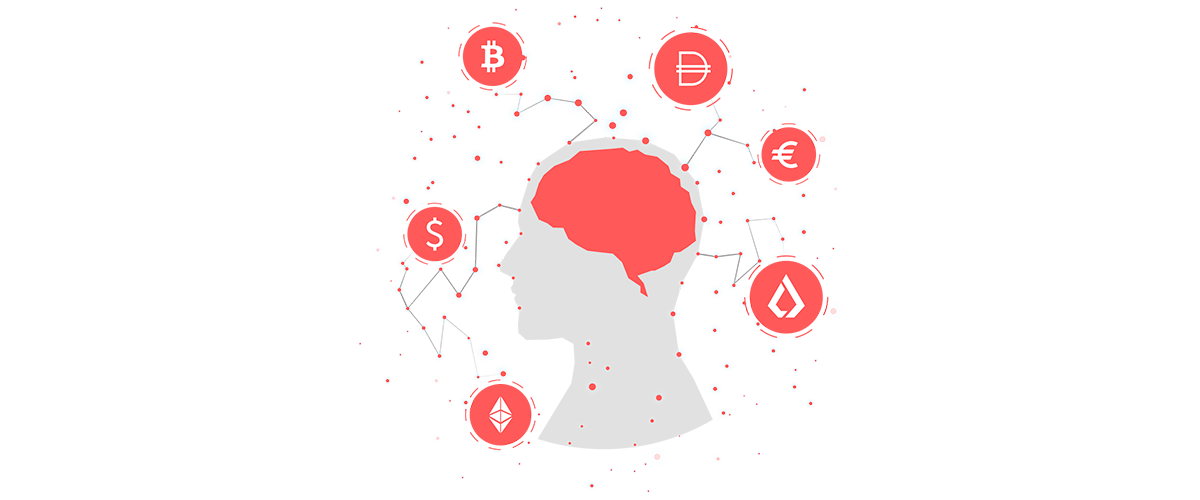 This might have helped to build a stable yet at the same time quite flexible coin that establishes an accurate price following the market tendency.
AI technology integration difficulties
Blaize had to integrate a neural network with blockchain to set the coin price. The main obstacle here lies in picking up an appropriate model as far as there is a variety of "narrow AIs" presented. Blaize developers have chosen LSTM NN as the most suitable for this case.
LSTM, or Long Short-Term Memory, is an AI neural network model architecture applied mostly in the deep machine learning field. Besides carrying out such tasks as handwriting or speech recognition, LSTM is highly sufficient for the detection of anomaly actions in network traffic.
Although stablecoins are built and aimed to be stable assets in this highly volatile crypto market, it still faces a slight fluctuation. Therefore, LSTM NN algorithm distinguishing those fluctuations was extremely accurate in this case.
The other challenging task was to implement chasing logic on Substrate pallets and configure the node. To complete this, our programmers had to write a separate pallet for every precious metal in order to manage coin issuing.
AI marketplaces [Pandora Case]
Pandora is one of the earlier Blaize use cases. The client came with the aim to create a widely accessible, decentralized and censorship-resistant AI marketplace.
After a thorough analysis and case study of an existing solution, Blaize developers decided to implement the smart contract logic on the Ethereum network. The generic architecture of the project is based on Prometheus consensus which had to be integrated with EVM Solidity contracts support.
The AI part is represented by TensorFlow library which is aimed to help in developing and training ML models.
Read Also: How to conduct smart contract audit
Where AI meets Blockchain
In the case of Pandora boxchain, the blockchain part was primarily responsible for providing a reliable environment for a huge data set storing.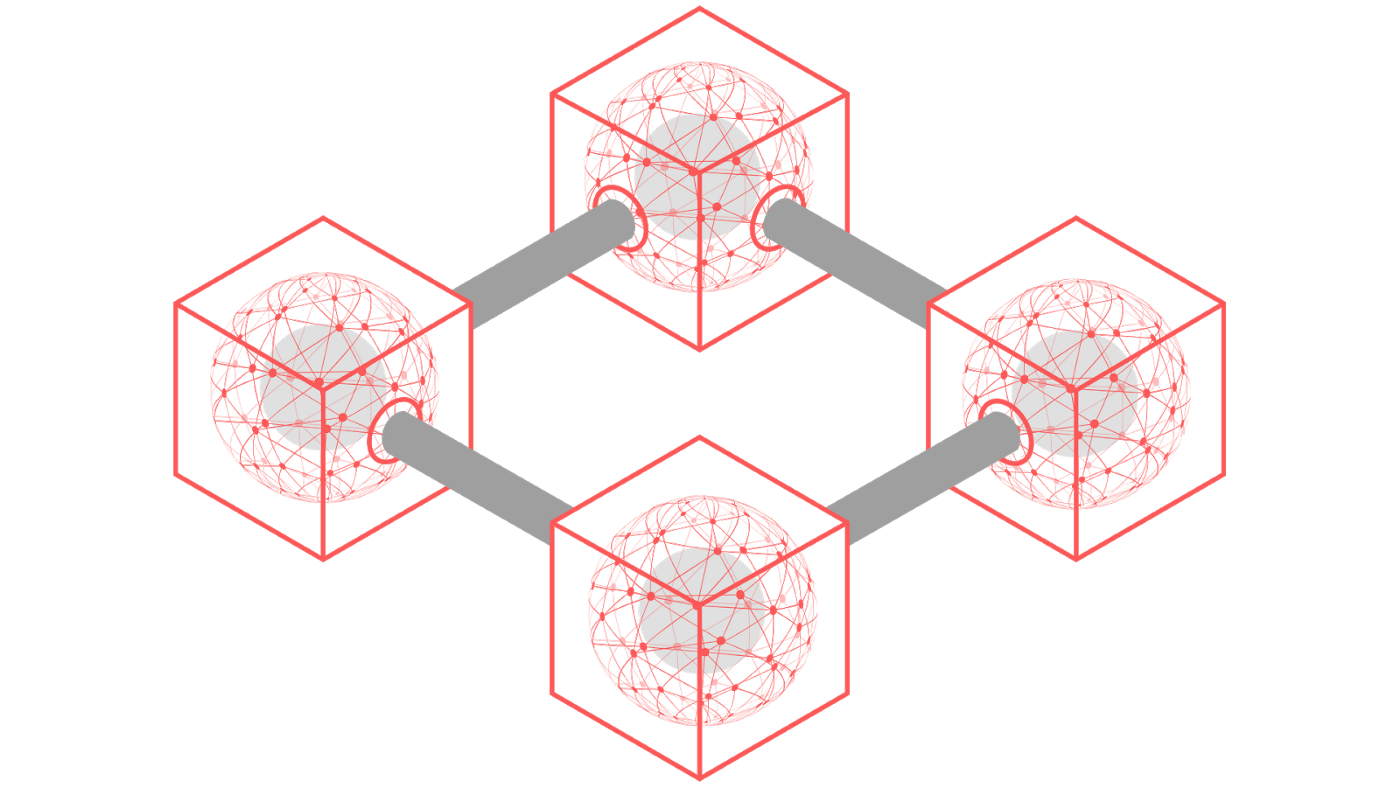 For a marketplace creation, blockchain technology can be considered as the best solution, as long as you cannot trust everyone on the internet, but you do not have to. The technology ensures a highly secure environment for any kind of financial or informational transfers.
As the second main task the blockchain does in Pandora case, we can establish the data distribution and processing. As it is mentioned before, blockchain applications to AI solutions may empower it in terms of scalability and data processing speed.
When storing data in blockchain, it is not concentrated in one place, it is distributed among multiple nodes which are able to process them. This might considerably increase the speed of data refining necessary for a proper work of AI modules, in case enough nodes are connected to the network.
Blockchain-AI convergence difficulties
Building projects combining AI and blockchain makes the project architecture very complex. That is why such cases require high precision of work and experts with broadened experience in both technologies.
The first issue was laying in the contract fees optimization. The creation of such a decentralized environment for AI computations needs a large amount of off-chain data processing and calculations.
This faces difficulties in implementation because Ethereum has a limited amount of calculations per block. Therefore, contracts had to be very well optimized in order to reduce huge fees for users.
As far as the main project aim is a worldwide accessible marketplace, we needed to perform this on public blockchains. Those usually are relatively slower than private ones, and sending large AI data sets within the network did not make the job faster.
See a more specific and technical description of this project in Pandora Boxchain use case. If you want to look for other cases of Blaize, find them in our portfolio.
Final thought
As you see, both artificial intelligence (AI) and blockchain have already proven that their joint use can bring a lot of benefits in terms of work optimization and financial profits. Worth noticing that many industries have been actively investing in optimizing existing solutions through the implementation of both technologies, so far.
If you think of building a project combining AI and Blockchain or developing decentralized AI on the blockchain framework Blaize experienced engineers are here to help.
When thinking of creating a project similar to those we have described above or implementing a new idea of your own, we recommend taking into account the developers' expertise in both areas and the experience of working with large datasets.
In this article, we have shown use cases of how the combination of AI and blockchain can be used to create predictive algorithms and decentralized marketplace. Yet these are far from all the possibilities of the technology and its potential has not yet been fully revealed. Therefore, we are looking forward to new discoveries and further development of AI and machine learning in particular.
Read Also: In-House or Outsource Blockchain Development.