We stand for peace and integrity.
We do not support russian aggression and don't work with russian companies.
#standwithukraine
Empower your business with blockchain technology!
Seeking an effective team to develop a solid product?
It's time to outsource your blockchain development.
Why enterprise blockchain?
Distributed ledger technology is going far beyond cryptocurrencies and ICOs now.
Implementation of the blockchain solution can enhance your business structure while providing more scalable and cost effective work. It helps to operate numerous processes and protect your information flow.
40+
blockchain experts in our team
5+
years of experience in blockchain development field
Unsure where to start?
Describe your idea and we help your startup to make the next step
Our approach
If you are ready to take your enterprise to the next level, our team is willing to help. We will work out a completely new solution for your business as a partner or design and implement your project idea together with your team.
With us you will get:
Project support service
Implementation of new services can be challenging, so in Blaize we support you from the ideation stage til the full blockchain adaptation into your systems.
Transparency
To make our work clear we provide you with accurate timeline, budgeting and inform you about existing risks and opportunities.
Innovative solutions
Our team keeps up with all novelties and quickly adapts to changes in order to offer you the best from the market.
Team of high-qualified experts
Your project will be driven by the team of 25+ blockchain experts with extensive and certified knowledge.
Enterprise blockchain benefits
Reliability and transparency

All transactions are visible and permanently register. Lower level of bureaucracy lead to clear and concise workflow.

Security

The blockchain ecosystem is highly resistant to hacking invasions. Moreover, all transactions are secured with private keys.

Decentralization

Data is shared between thousands of nodes which leads to higher security and makes data loss impossible.

Cost-saving

Blockchain-based platforms require less maintenance costs because of decentralization and low level of human involvement.

Automation

Operation process goes much faster due to lack of invasion from intermediaries which leads to positive ROIs.
Use cases
We are very grateful to our partners and clients for helping us grow. Find out more about our successfully completed projects:
How does it work?
Clarifying needs
List of high-level requirements
Project size assessment
Workshop proposal
Starategy and concept workshop
Document features and requirements for project plan with risks, budgeting and release strategy
Proposal development, SOW
Design and development
Product ready for production deployment
Documentation describing product features
Technical documentation
Release plan
Launch and support
Product launch in production environment
Support and maintenance process
Dedicated/extended team proposal
From conducting a security audit to the development of all types software and UI/UX design. With Blaize you will benefit from a productive team which is focused on your startup growth.
Where to use?
Healthcare

Transparent and controlled pharmaceutical supply chain
Loss and document falsification exclusion
Quick patient data access and verification

Banking

Identity proof
Making transaction without third parties involvement
International financial transaction costs reduction
Counterparties verification without intermediaries engagement

Logistic and supply chain

Transaction time reduction with automate payments
Simple control and coordination of a document flow
Faster custom clearance process

Commodity market

Prevention of data loss and falsification
Timely payouts
Fully controlled supply chain management

Gaming

Anonymity of users
Instant transactions
Results and users' credibility verification

Agriculture

Product authenticity verification
Quicker and cost-efficient transactions without intermediaries using smart contracts solution
Greater visibility of supply chain

Governance and voting

Falsification and fraudulent exclusion during election process
Highest level of accountability
Ability to vote from anywhere

Insurance

Faster claims and data processing
Accurate and verifiable client's data
Faster and automated agreement settling
Our team
Our team can not only provide active support for your startup to further advance your initiatives with the best-in-class blockchain infrastructure, but we can aid the actual adoption of new products you devise.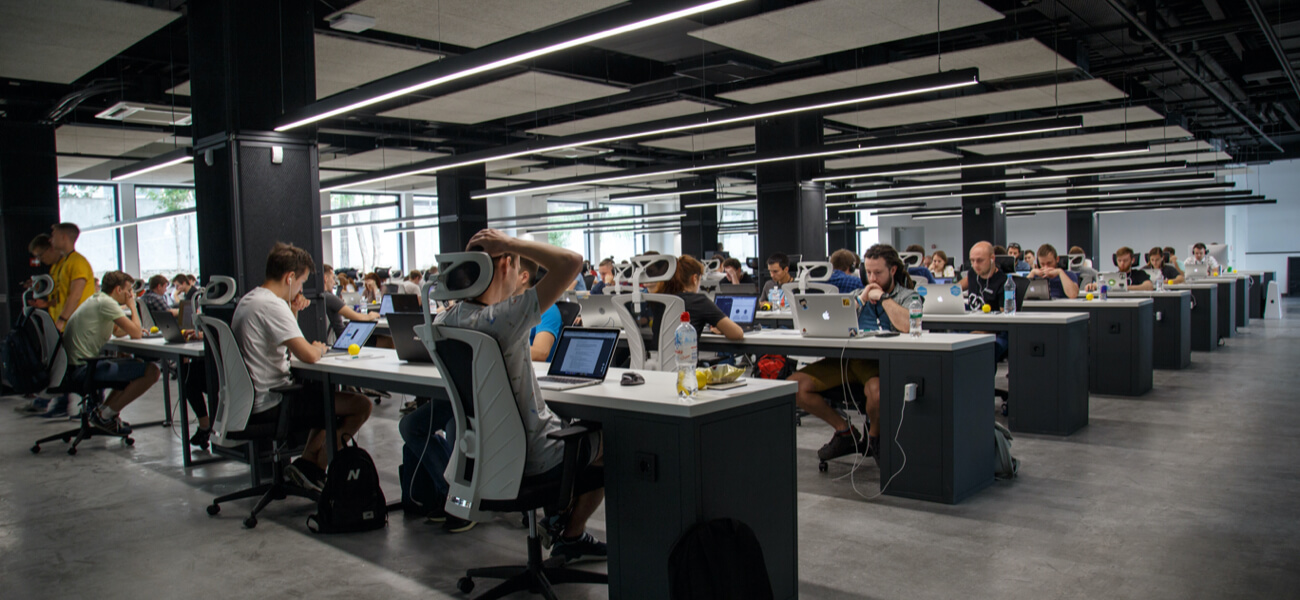 Make the most out of the opportunity!
Unsure where to start?
Our team can offer a consultation to discuss all your ideas and help your business take the next step