How to Build a Successful DeFi Project?
You must agree that building a successful DeFi project of any kind requires a lot of skills and knowledge in this particular field. In terms of building a DeFi protocol, the owner needs to take into account some specific market features in addition to fundamental basics.
In Blaize, we have been partnering with numerous DeFi protocols and have brought a lot of prosperous projects into life. Therefore, in this article, we want to show you what are the main features of a successful DeFi project and what kind of obstacles you may face during every phase of development.
Main points you need to know for Developing a Successful DeFi project:
Let's take a closer look at every point you need to know to build your own DeFi application.
DeFi Project Development Speed
We understand that DeFi market is developing lightning-fast and one of the main goals is to deliver a revolutionary or better solution in a relatively short period of time.
In an average estimation, 4 months is an optimal duration time for DeFi project development.
It is very important to split this time wisely into three fundamental parts:
Planning
Development
Testing
Surprisingly, the main time should be dedicated to the first and third phases, so project architecture planning and project testing accordingly. We will talk about the importance of those two in the next parts of this article.
By the way, join the GameFi development revolution and take your place at the forefront of the industry! Partner with a leading GameFi development company to bring your innovative ideas to life and change the gaming world forever. Don't wait, take the next step and contact us today!
Integration with another DeFis
To create your own DeFi project, you need to know one more thing. Nowadays your DeFi app will not live in isolation and be the "one and only" on the market, so it will have to deal with other DeFi protocols. DeFi is becoming a large, ramified and linked ecosystem, where projects are either compete or connected with each other.
As a prime example of yield farming, yEarn is one of the most famous aggregator protocols that connected to different DeFis and allowed its users to benefit more from such a cooperation.
Read more about yEarn protocol in Top Underestimated DeFi Apps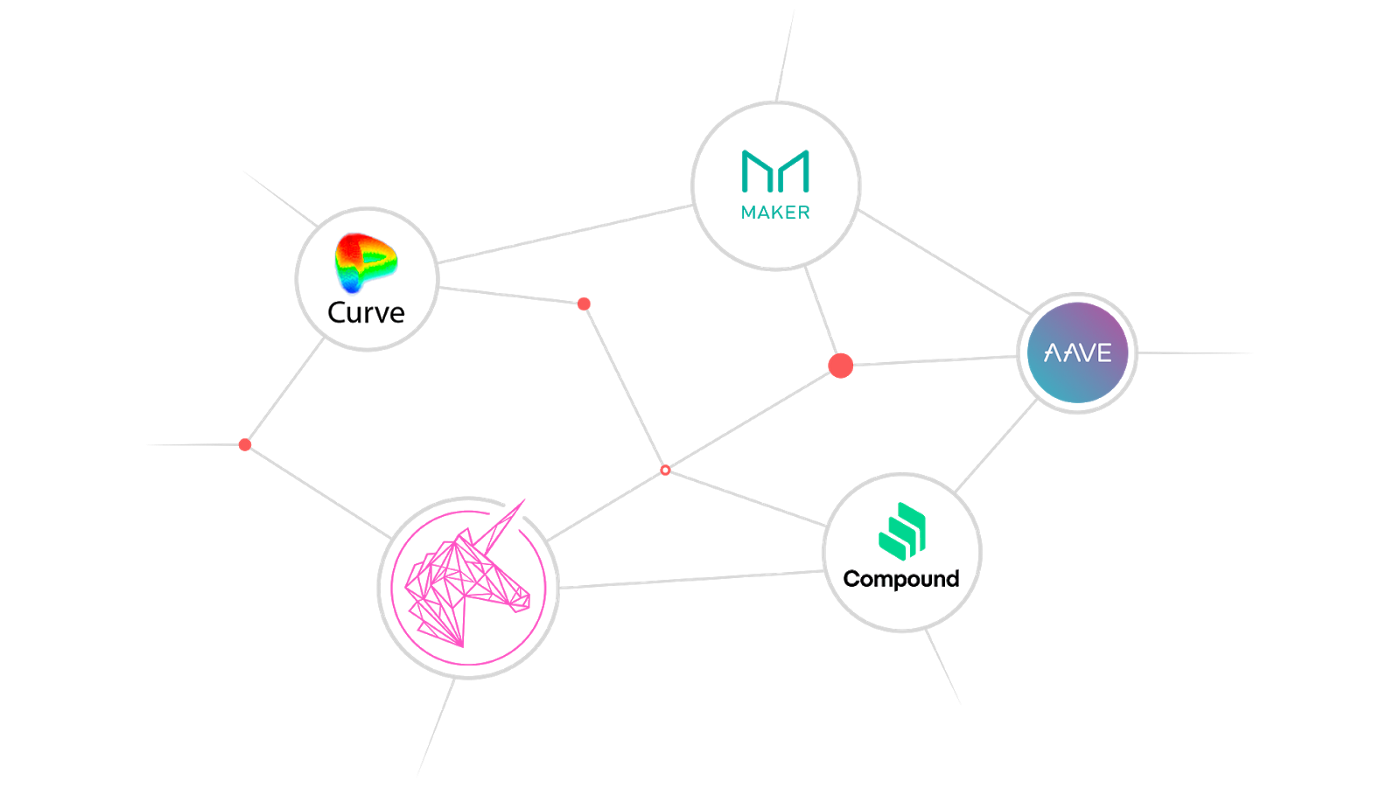 Usually, initial integration should start from cooperating with market giants like Curve.fi, Compound, Balancer or Aave. Though this step requires a lot of research before the code writing.
All these protocols have significantly different interfaces and features that might be crucial for integration. That's why your developers should have deep experience not only in code creation but in code reading too.
The task of uniting entries to several DeFi protocols under the unified interface of your own app is not very comprehensive and requires sometimes unique solutions. Nevertheless, in spite of the high difficulty, it brings flexibility, since you will be able to create new DeFi strategies and switch between them. Thus, your protocol will bring more profit.
For example, in one of our projects, we had the task of creating an adapter to Curve.fi protocol in order to connect the project to several Curve.fi liquidity pools.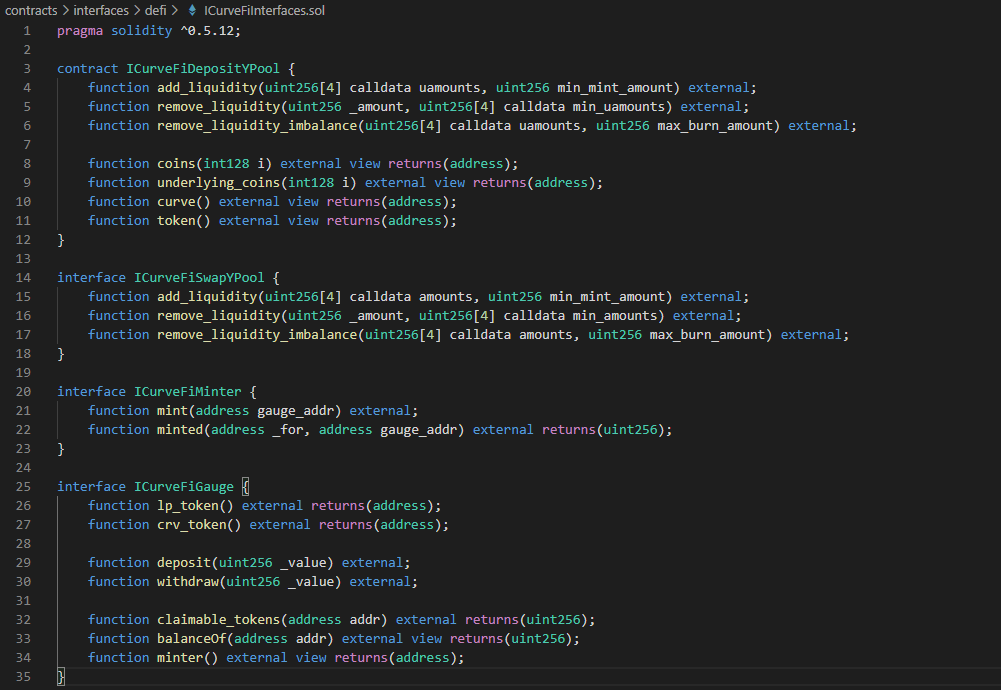 So, we have created a system of interfaces for main Curve.fi contracts, including its deposit contracts and CRV reward minter, and re-used them as a part of a multi-step depositing strategy.
Need a skilled and experienced team to integrate your project with another DeFis? We are here to help you with that!
The other thing to consider is the development of such significant projects as the Polkadot ecosystem (or other interoperable protocols) and different parachains within it. So if you want to integrate your projects with Polkadot or Cosmos, it is better to think of bridge development in advance, and include it at the planning phase.
Read more about successful projects on Polkadot in our article Top Projects on Polkadot That Will Rock in 2021
Dedicated community
Listen and catch up with the community that follows you and your decentralized project ideas. Protocol users always share some thoughts on how to improve their experience while using your protocol. You may see those thoughts or proposals on Telegram or Twitter groups.
Try to keep in contact with the community and do not miss their comments and recommendations. It will surely help you to meet your unique participants' requirements and prevent liquidity migration out of your protocol.
Read more about liquidity migration mining and other deleterious attacks on liquidity in our article How to Prevent Liquidity Vampire Attacks in DeFi?
Business analysis
On our way we have seen numerous brilliant ideas that have gone into dust. It was really interesting and somehow even "working" ideas with initial capital.
In terms of building a DeFi project, business analysis of your idea is a crucial thing to do.
That is why, many projects fall not because they are scammy or have a weak tech stack, yet just due to a lack of thoughtful analysis from the business perspective.
In Blaize, we have a strictly structured and tuned process of project assessment from the business perspective.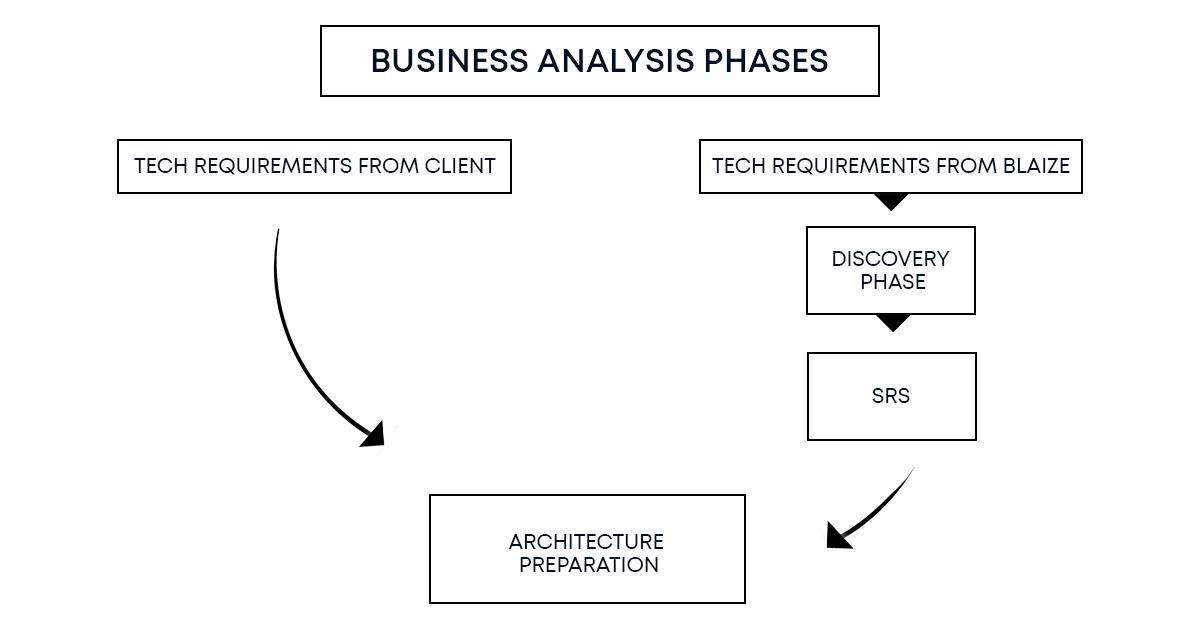 Firstly, we gather the main technical requirements for the project. If the client came just with the idea, we kindly write a tech requirement documentation.
If you are building a DeFi app, during the discovery phase, we take into consideration product perspectives as well as product main features to adjust the best operating environment. After the discovery phase, Blaize analytics create a Software Requirement Specification (SRS) document and deliver this to the client.
Remember to NOT START ARCHITECTURE PREPARATION without carefully prepared SRS with a full set of requirements.
Your DeFi application will thrive, if:
it is a new & interesting solution on the decentralized market
it is more cost-efficient then other DeFis
The description and implementation of those features should be carefully studied and defined in the SRS of your project. Make sure your business analysis contains those! Otherwise, building DeFi apps may turn out to be a failure for you.
Team of Experienced DeFi Developers
The DeFi project requires a wide scope of skills and broadened knowledge of both spheres – finance and blockchain technology. That is why an experienced team of developers is a must-have for creating a decentralized finance project. Read more on how to define real experts from scammers in our thorough guideline.
In this part, we want to concentrate on the main obstacles our programmers faced during the development phase of DeFi apps and help you to prevent those in your project.
Those are the main points to take into account during development:
Read Also: In-House Vs Outsource Blockchain Development.
Smart Contracts Development
Smart contracts are the basic skeleton of any DeFi project and decentralized p2p transactions. Without this, creating a DeFi application is impossible. In open finance they often represent complex and long codes, with broad protocol functionality encrypted.
First of all, a smart contract has to include all possible steps and actions the user can make. At the same time, everything should be transparent and secure which also adds additional complexity to the initial contract. The next thing is reliability of the contract, as long as it deals with huge numbers of dollars, it has to be properly secured from hacking attacks. We have repeatedly solved such problems as part of the provision of smart contract development services.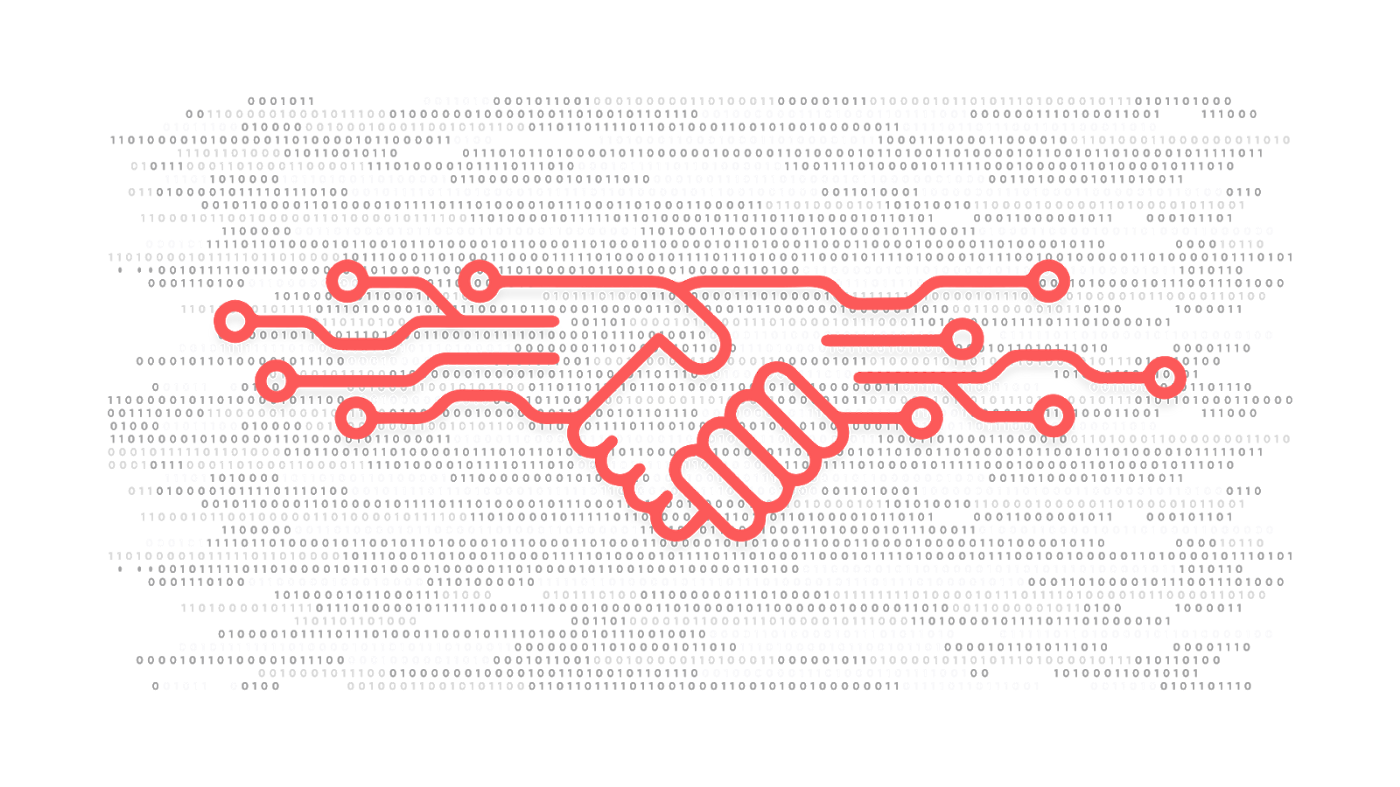 As we said before, developing a DeFi startup nowadays requires integration with other existing DeFis. So, the thing, in this case, is the complexity of other protocols you want to integrate with. Under these circumstances, programmers need to analyse and study this code carefully in order to ensure a reliable and safe integration. Otherwise, the money can be stolen or locked in a smart contract while swiping between two or more protocols.
That all contributes to difficulties in development and requires an experienced team of programmers specializing in Solidity as a prior.
There are 5 main problems, programmers face while developing DeFi project:
1. Gas optimization
Contract usage cost is one of the mistakes of less experienced developers. Those may even know the programming language very-well, but do not take into account such specifics of decentralized finance project development as gas optimization. Therefore, the programmer may write a good and reliable smart contract but it will be simply too expensive for users to pay for gas.
Blaize recommendation: In terms of gas optimization it is reasonable to consider building your DeFi app on the Layer- 2 solutions like Optimism, Matter Labs, zk Synk, Near networks.
2. Contract upgradability
The contract may be wrongly ordered and it can also cause some difficulties in the DeFi project development process. The contract should be written so that it can be upgraded any time smoothly and without additional deployments.
First of all, simple and transparent contract logic can save the trouble of unnecessary assets migration (which can lead to its loss in some times).
Second of all, it can save you money. Any additional implementations require new checks, and, as we know, upgrading is much cheaper than making a new deployment.
In Blaize, we always use OpenZeppelin SDK upgradable contracts possibilities.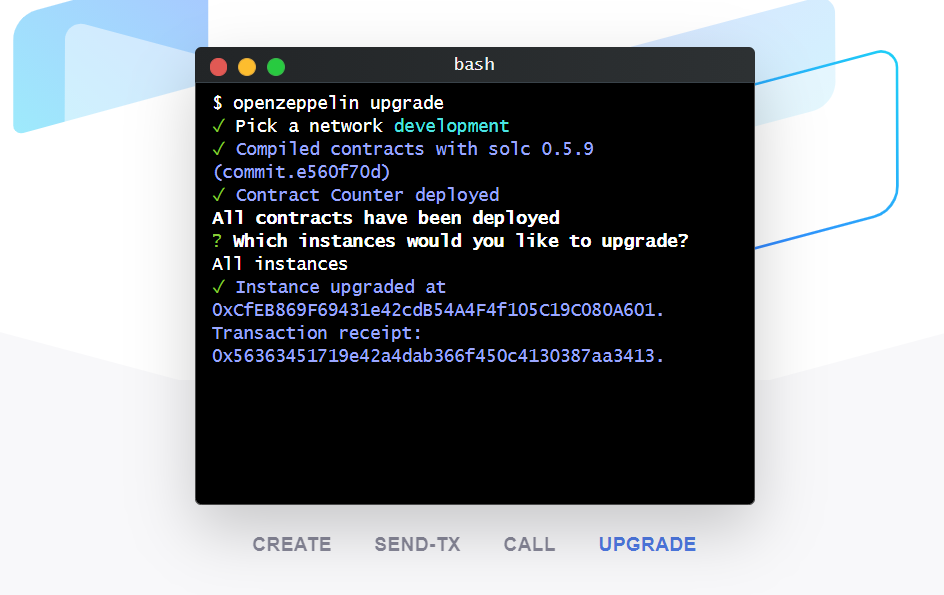 Its variety of tools and unique features always help to upgrade smart contracts and make it more readable and visually attractive. Read: How to develop Python and Java SDKs
3. Contract complexity
The next problem is contract complexity. As we have mentioned before, smart contracts in DeFi app need to contain a long list of features and this gives it additional complications.
Yet, the feature of a good programmer in DeFi is the ability to plan the logic of the smart contract so that a single contract will not have a lot of code in it and is easy to read. This is crucial because the huge contract is very hard or sometimes even impossible to deploy and/or update in the future.
When you have a transparent logic and simple architecture of your DeFi protocol contract you do not have to worry about integration or project improvement difficulties.
4. Lack of full unit tests coverage
As you already know, developing DeFi startup requires a lot of work on p2p smart contracts, and often there can be some bugs hidden among tons of code. Therefore, it is a necessity to provide a full unit test coverage.
Unit tests enable to test your smart contract functionality on the deepest level. As long as the programmer tests every code module it ensures the reliable and safe work of each contract in the future.
Read more: Blockchain Startup vs. Blockchain Enterprise
5. Security audit neglection
As long as your project deals with huge numbers "at stake" you surely do not want that money to be imprisoned in smart contracts or have troubles while transferring it to other connected protocols. Therefore a DeFi security audit is required.
We so often watch that more and more projects start without smart contract security audits and some serious bugs appear right after. Thinking the unit tests will detect all single p2p contracts weaknesses and ensure reliable work of the whole smart contracts together is wrong.
Smart contract security audit is an important part of the contracts united work testing and detecting smart contract vulnerabilities BEFORE any hacked does so.
Project Testing
Unit tests and security audits are crucial for the proper work of your contracts. Yet, they are checking the formal logic and concentrating mainly on the smart contracts part of the project.
In order to check the work of the whole system, we recommend providing a full project system test. Therefore, in this part, we are going to share some tips on how to test your decentralized finance project properly.
1. Local testing
Before releasing your project, and even before its deployment to the mainnet, it is better to try it out on your own computer. One of the ways to do so is to run the network locally and make a Ganache mainnet fork.
It gives you the ability to have a lite version of Ethereum network which is totally isolated from the existing mainnet and is present only on one certain computer.
Local testing is a more flexible approach to check all the functionality of the protocol. In this case, developers are able to adjust as many addresses as needed and manage them in various ways.
2. Testing on testnet
The other way is to test your DeFi application on Ropsten or Kovan which are public Ethereum testnets and are available and accessible by anyone. The only thing with those is that not all of the existing DeFi protocols are presented there.
In case some of your connections are not present in the testnet development environment, the programmer should create a stub of the missing DeFi protocol interface. This should be close to the original as much as possible, but be convenient for the testing. Thus, your project will have a little collection of stubs always ready for testing.
Anyway, locally or on the testnet, your project has to be tested in conditions close to real. NO TESTING ON PRODUCTION.
3. Transaction debug
One of the common problems in the testing phase of DeFi development is to find a single wrong transaction and to fix it. It usually takes a lot of time and is a huge pain for developers. One of the best ways to resolve this problem is to use Tenderly debugger.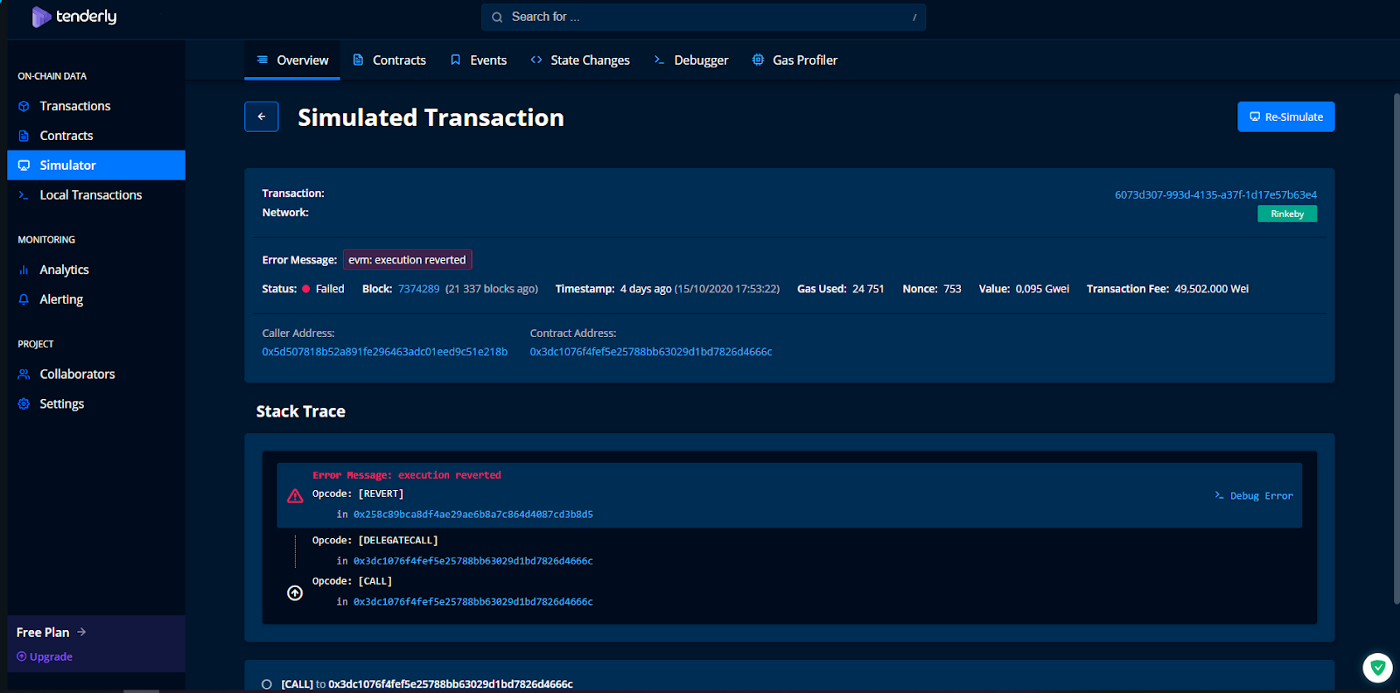 Tenderly has a rich tool set, which allows you to track the whole way of every transaction and inspect them. The programmer is able to see which smart contract was called, which function is wrong and then to eliminate or change this function.
Using Tenderly debugger can significantly faster the testing process and therefore closer the project release date.
DAO
The protocol needs to have its own governance token. One of the most important things regarding a token is its functionality. Functionality in this terms means it has to be used within the network and utilized by your community to be able to govern the protocol and get the rewards.
Read how we built DAO & governance token in snglsDAO use case
This will incentivize the users in both ways – first of all, monetization. Due to token utilization, its capitalization will grow, so "getting reward" in your governance token will lead to getting real money. Second of all, users will be able to use this token in DAO and, for instance, vote on protocol enhancements.
Thus, your DeFi startup benefits from both, tokenization of a protocol and keeping the community engaged in the process of protocol management and improvement.
UI/UX design
UI/UX design is also an important part while making a decentralized financial project. It is better if an outsourcing company can offer a complex solution and one team will work on your project from the beginning to the end.
In Blaize, we offer complex blockchain solutions development and have a team of experienced backend programmers along with front-end developers.
In order to make the user experience of your DeFi application convenient, we recommend focusing on user profit metrics as prior. For instance, consider adding an APY index on the top of the front page or any other visible place.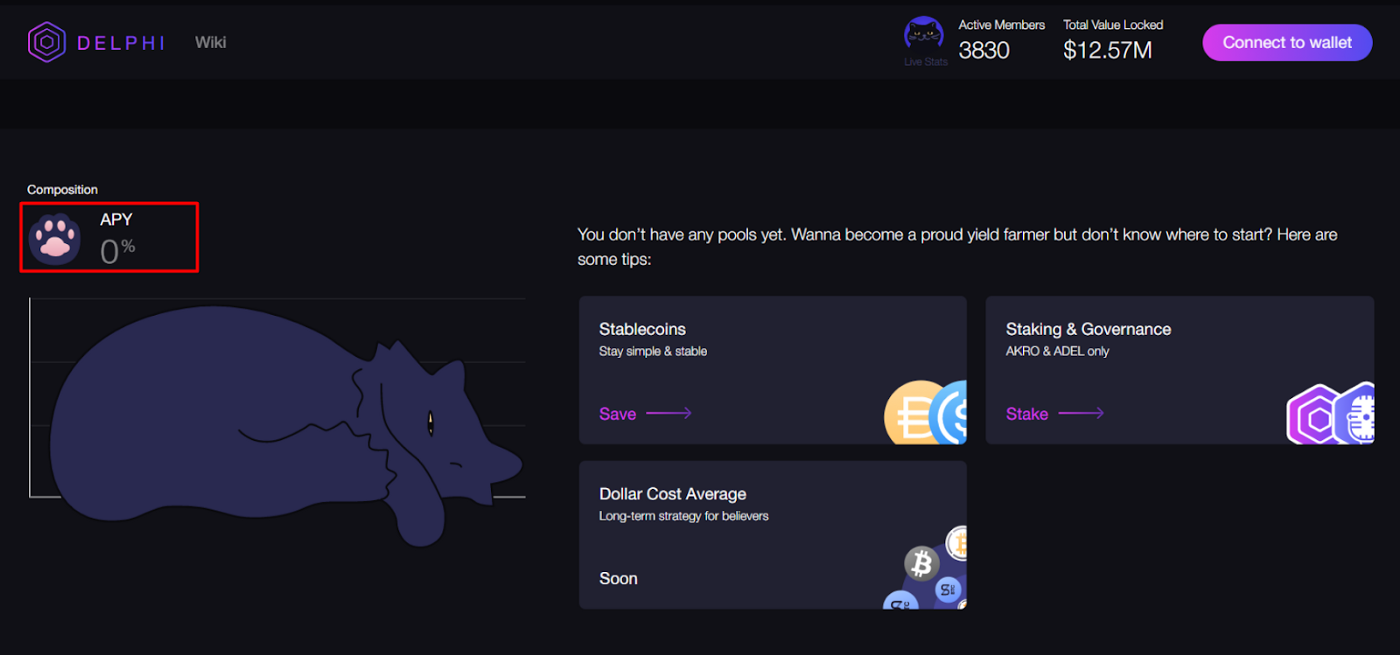 APY stands for an annual percentage yield and shows the real profit rate from investing or depositing in your app. Furthermore, it displays the compound interest rate which is calculated and updated periodically while the APY amount is automatically adding to the balance every time it changes.
This feature will be very useful in terms, if you want to create a DeFi app like Uniswap, for example.
Read Also: Blockchain Technology Adoption to Contact Center
Conclusion
From this article, you already know how to build a DeFi project and understand that developing such a dApp requires deep expertise not only in blockchain technology but also in finance and business analysis spheres.
Running such a startup needs a complex approach from an outsourcing company that specializes in DeFi project development services. It is also a necessity to have a dedicated team of both frontend and backend developers to provide full project consulting & assessment at the initial stage.

In Blaize, we have dealt with a number of different DeFi applications, so have the needed knowledge and experience. If you want to deliver the best solution the DeFi market has ever seen, we are here to help you with that!
Frequently Asked Questions
How do I create a successful DeFi project?
When working on your DeFi project, you should consider several factors for it to be successful:
High development speed
Integration with other products and protocols
A devoted community
Thought-through business logic
Experienced blockchain developers
How long does it take to build a DeFi app?
The timeframe of the development process depends on several factors, including the complexity of the project, existing documentation, tech specs, and more.
If you'd like to find out how much it would take to make a specific app, contact our team, and let's discuss the details.
How can I make sure that my existing project is built well and secure?
If you are not sure whether your product/protocol/smart contracts are developed according to industry best standards, you can get them audited by the team of professionals.
Overall, we recommend conducting at least two audits to ensure high security of your product. And if you are looking for an experienced team to take care of it, you can always count on Blaize experts.