5 Best Programming Languages for Blockchain Development
The blockchain industry has already reached that point of development when it consists of several competitive ecosystems that rule the market and dictate the terms of your future project. To navigate this complex landscape, it's important to have a deep understanding of the various blockchain programming languages that are used to build and deploy decentralized applications (dApps) on these ecosystems.
At the moment, we've got a huge ecosystem of EVM blockchains, including Ethereum, Binance Smart Chain, Polygon, Avalanche, etc. Next, there are two big projects that connect different ecosystems based on interoperability: Polkadot with Substrate-based projects and Cosmos with Cosmos SDK-compatible projects. Besides, you can find some young, fast-paced ecosystems (Solana or Secret Network), a self-sufficient DFINITY, and pretty old but still worthy ecosystems of Telos and EOS, let alone the whole family of Bitcoin forks and altchains.
Blockchain is not going anywhere – only in 2021, the worldwide spending on blockchain solutions reached $6.6B, which is projected to triple by 2024. And that's why, if you really want to stay on top of the charts and build a successful product popular with many users worldwide, you should think of the technology stack ahead.
Depending on the blockchain ecosystem you choose for the project, you'll encounter different programming languages used in these blockchains and frameworks. The main hardship would be to choose the one that fits you best.
That's why, today, we'll share top blockchain coding languages that you should consider for developing a genuinely timeless product. We'll describe the pros and cons of these blockchain languages, as well as the history of their creation. Hopefully, this will help you make up your mind and find an experienced team who will help you build an outstanding project.
Why are we considering only 5 programming languages?
The Blaize team has been developing custom blockchain solutions for over five years, working on well-known projects and building our own products. We are proud to say that in this time, we've mastered popular programming languages used in blockchain development and smart contract design, and now we have enough expertise to compile the list of winners.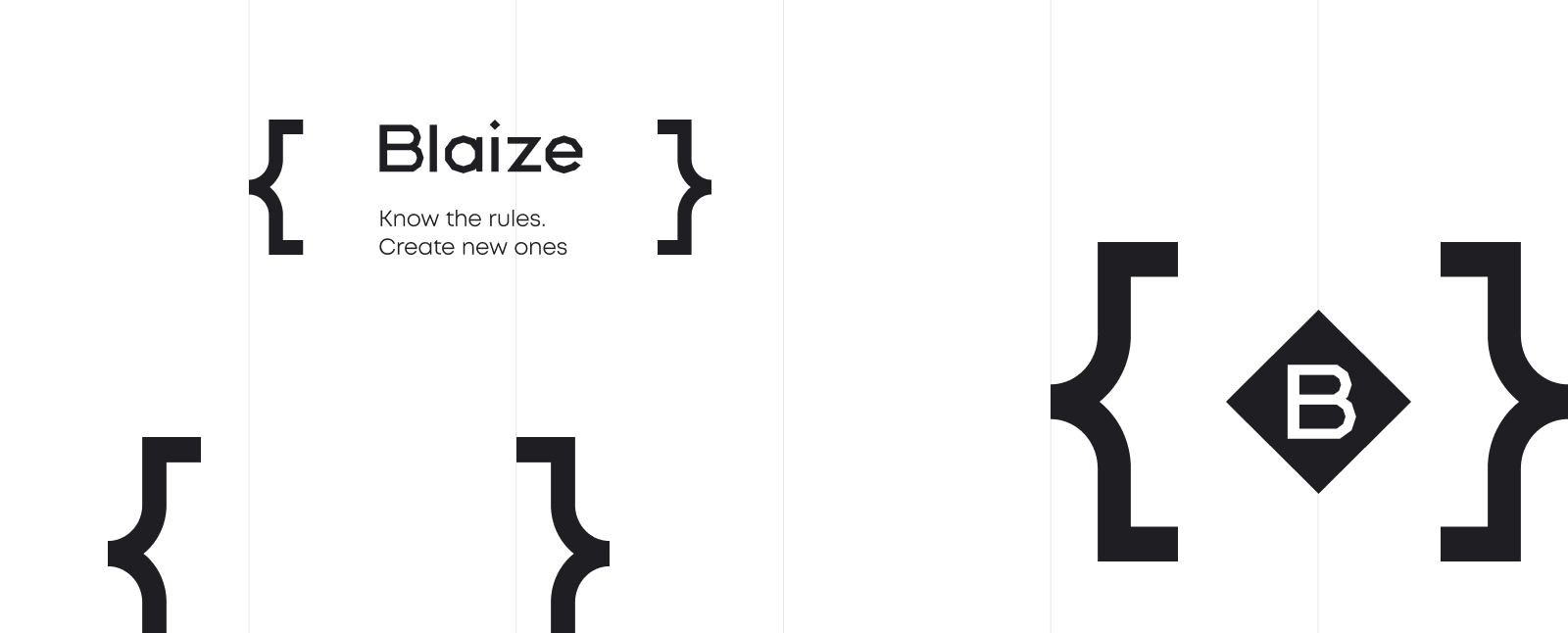 Due to our knowledge of programming languages for building blockchain apps and experience in this area, we could assess the most perspective directions of the further blockchain industry evolution. This allowed us to select the ecosystems that are not only trending right now but will be in demand in the years to come. And, of course, we decided to share this information with you.
We believe that such a list of must-have blockchain development languages will help you kick into gear fast and create an incredible project.
Top 5 programming languages for blockchain & smart contract development
So finally, we've come to the best part – we'll share top blockchain programming languages for modern smart contracts and dApps development. Many programming languages can be used in the blockchain, but in our opinion, the best are Solidity, Go, Rust, С++, and Motoko. Choose wisely, and don't forget to hire experienced developers for your team to get the most out of the language of your choice!
Read: Benefits of Smart Contracts
Rust – The best programming language for blockchain development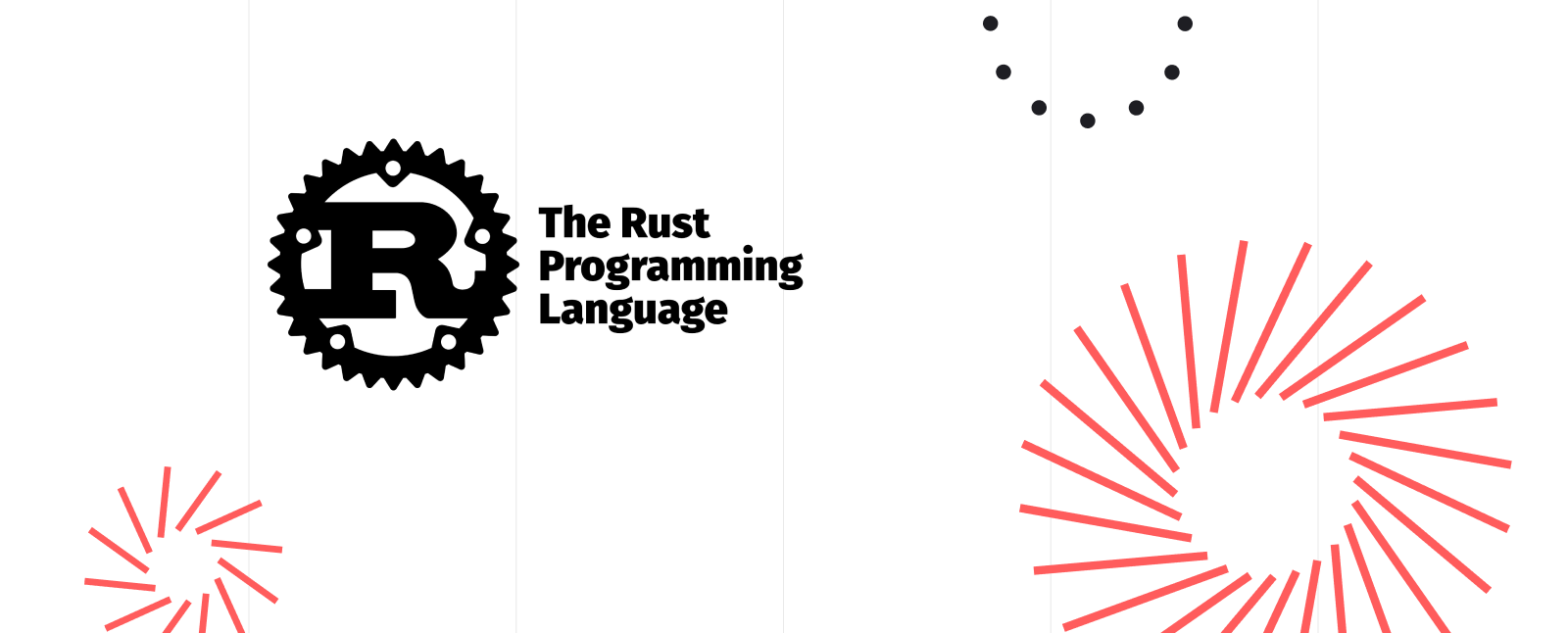 Rust is a relatively young blockchain programming language that has already proven its efficiency. It entered the spotlight not that long ago, brought to the wider audience by Parity, which has developed a relevant Ethereum client.
One of the Parity founders, Gavin Wood, soon greatly contributed to the mass Rust adoption at his presentation about the interoperable blockchain Polkadot and its framework Substrate. After this, other large players of the blockchain market have started appreciating the Rust language and its advantages. And thanks to that, we can now use high-speed networks like Solana, NEAR, Secret Network, and other young blockchains that work on the technology edge.
What is Rust?
Rust is a multi-paradigm programming language that was specifically created for enhanced performance and safety. It offers great documentation, a vast set of developer tools, and a friendly compiler with helpful error messages.
Rust is probably the most efficient crypto programming language for smart contract development since it enables productive collaborative work for project teams, as well as open source developers who want to contribute to the protocol. The Rust language allows programmers to control low-level details without any hassle or micro-management, providing a great balance of technical capacity and coding experience.
On top of that, Rust enables top-notch speed and stability by means of the real-time compiler that checks the code through feature additions and refactoring. Thus, this language corresponds to all the primary requirements for blockchain development and much more.
Rust advantages
Clear development guidelines;
Zero-cost abstractions;
Speed;
Memory efficiency;
Reliability;
Self-upgradability function due to the use of WASM;
Concurrency-based opportunities;
Management of mutable states.
Rust Blockchains Examples
Solana – a high-performance blockchain that provides the fastest-growing ecosystem in crypto. It offers low-cost transactions (less than $0,01 for developers and users) and great speed (400 millisecond block time).
Substrate – a blockchain framework that allows developers to build customized blockchains for any use case quickly and easily.
NEAR – a full ecosystem that includes a sharded, proof-of-stake, layer-one blockchain, a Foundation, and a huge network of community members, including developers, businesses, and creatives.
Parity.io – a blockchain infrastructure for the decentralized web that allows protocols to operate seamlessly at scale and enter the world of Web 3.0.
Polkadot – a decentralized Web 3.0 blockchain network that enables cross-chain interoperability and scalability.
Rust is widely considered the best language for blockchain development due to its strong focus on safety, speed, and memory efficiency. Choose Rust if you'd like to work with fast networks and new concepts in the blockchain industry or if you want to develop for Solana or NEAR.
Read Also: Delving deeper into specific platforms? Discover the intricacies of NEAR smart contracts and unlock advanced development potential.
Go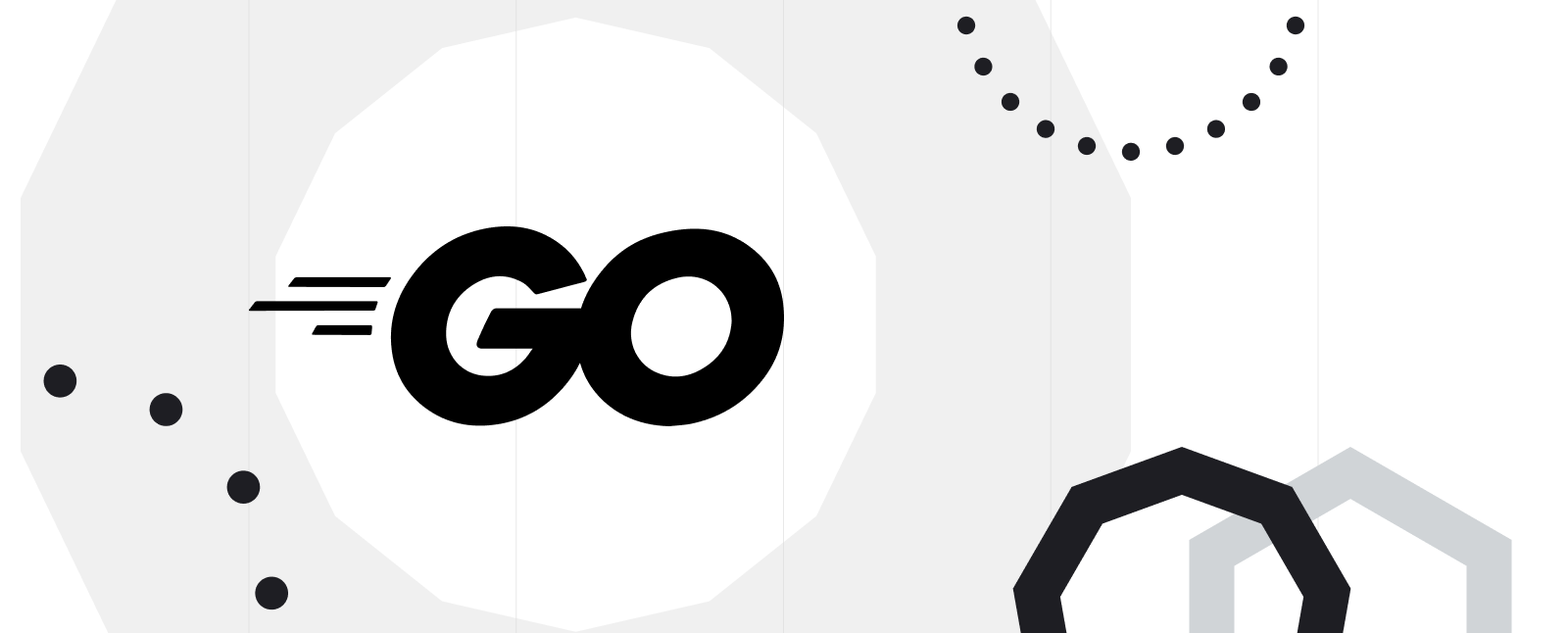 Go has already made a name in the blockchain world, and similar to the story of Rust, it all started with Ethereum. To be precise, it has begun with Geth, an Ethereum Go-client that is currently the most widespread solution among all Ethereum clients.
The next stage of the Go adoption in the blockchain community was connected with the introduction of the Cosmos interoperable chain and its Cosmos SDK, the framework for fast blockchain development. Then, the popularization of Go happened due to Tendermint, a BFT consensus that is integrated by many blockchain clients. Eventually, at the moment, Go is a pretty widespread programming language that is used in many ways. Read: Ethereum dApp Development Guide
What is Go?
Go (often called Golang) is an open-source programming language that was modeled after C at Google and is currently used for many purposes.
Golang is one of the best blockchain programming languages nowadays since it has an easy and readable syntax and fast compilation time. It is a single language that enables simultaneous programming, which is highly beneficial for many teams. Moreover, it is relatively easy to maintain in the long run and efficient compared to other blockchain coding languages, especially legacy ones.
Go Advantages
Very easy to learn;
Readability and usability;
High-speed performance;
Easy to maintain in the long run;
Efficient;
Suitable for high-performing programs and distributed ecosystems.
Examples
Go-Ethereum – one of the three original implementations (along with C++ and Python) of the Ethereum protocol. Currently, it ​​is available either as a standalone client called Geth or as a library that can be embedded in Go, Android, or iOS projects.
Cosmos – an ever-expanding ecosystem of interconnected apps and services connected with IBC, the Inter-Blockchain Communication protocol.
Hyperledger Fabric – an open-source blockchain framework hosted by The Linux Foundation. It is modular and versatile, which allows for creating various dApps and blockchain solutions.
Choose Go if you are looking for a programming language that can be easily learned and used both in EVM chains and new alternative chains.
By the way, Blaize has been providing blockchain consulting services for several years, leveraging our expertise in Golang and other programming languages to help clients build efficient and secure blockchain solutions. Contact us to learn more about our blockchain consulting services.
C++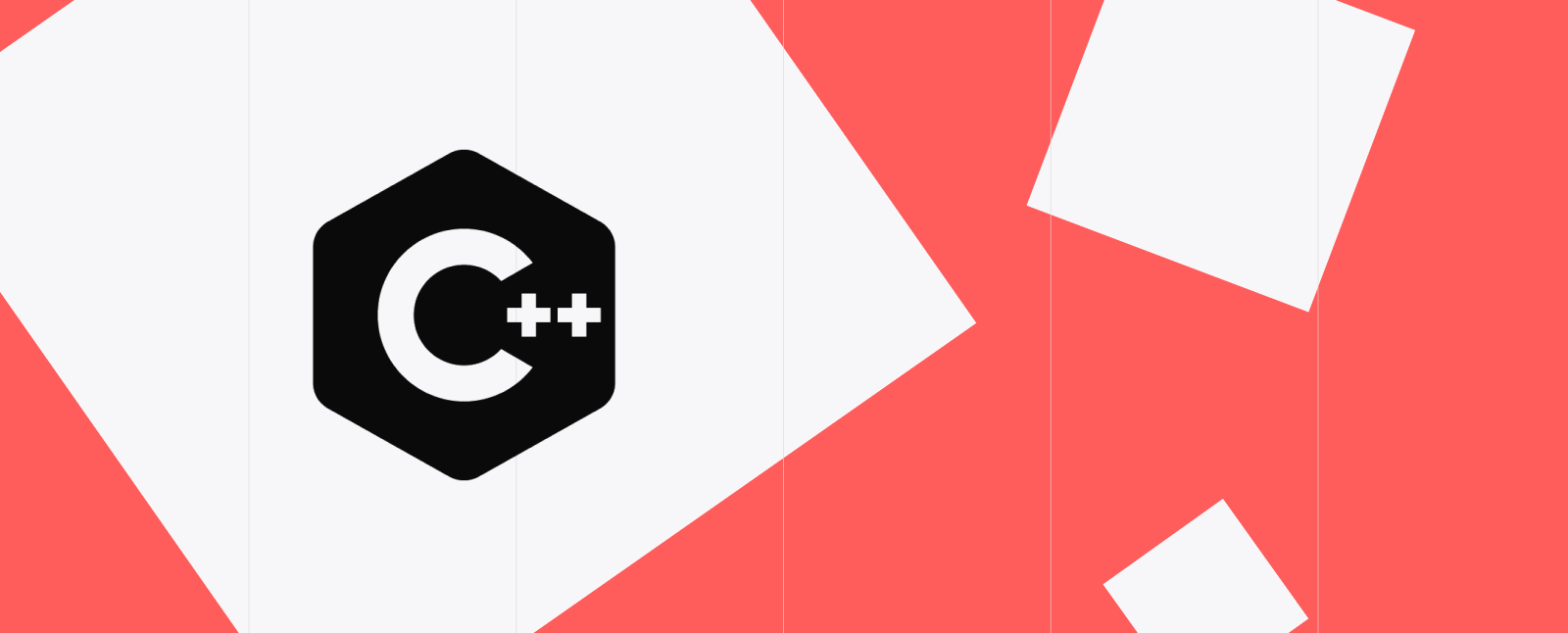 C++ is an iconic programming language because it was used by Satoshi Nakamoto himself to create the Bitcoin chain. And this means that the whole altchain family, including Litecoin, PIVX, Qtum, Dogecoin, and many more, is built with C++.
Besides, the C++ language is used to develop EOS and Telos blockchains with their framework of smart contracts.
What is C++?
C++ is one of the oldest general-purpose programming languages that was also used as a blockchain coding language by many world-famous projects.
Even though C++ was first used in 1985, it remains a popular choice among blockchain developers and DeFi products. The main reason is that it offers exquisite CPU and memory control, which is essential for any blockchain, as well as high efficiency, code isolation, and compile time polymorphism.
C++ advantages
Efficient CPU management and memory control;
Ease of running parallel/non-parallel threads;
Option to move semantics for copying data effectively;
Compile-time polymorphism for enhanced performance;
Code isolation for different data structures and more.
Examples
Bitcoin – the first blockchain and the first cryptocurrency in the world. Having been created as an electronic peer-to-peer currency, Bitcoin has already exceeded the $60K threshold and is projected to rise in value again.
Litecoin – the second-oldest cryptocurrency that forked from Bitcoin and became one of the first known altcoins.
Ripple – one of the leading blockchain solution providers that has created a real-time gross settlement system, a currency exchange, and a remittance network, among other developments.
Stellar – an open-source network for currencies and payments that offers a wallet and a decentralized exchange, enabling fast crypto, forex, and securities trades.
EOS – an open-source blockchain protocol that allows programmers to develop, host, and run dApps. EOS aims to handle millions of transactions per second and offer top-notch scalability and flexibility.
Choose C++ if you need an old, reliable programming language that many blockchain developers know. You can use it both for building blockchains and smart contracts.
Solidity – The best programing language for smart contract development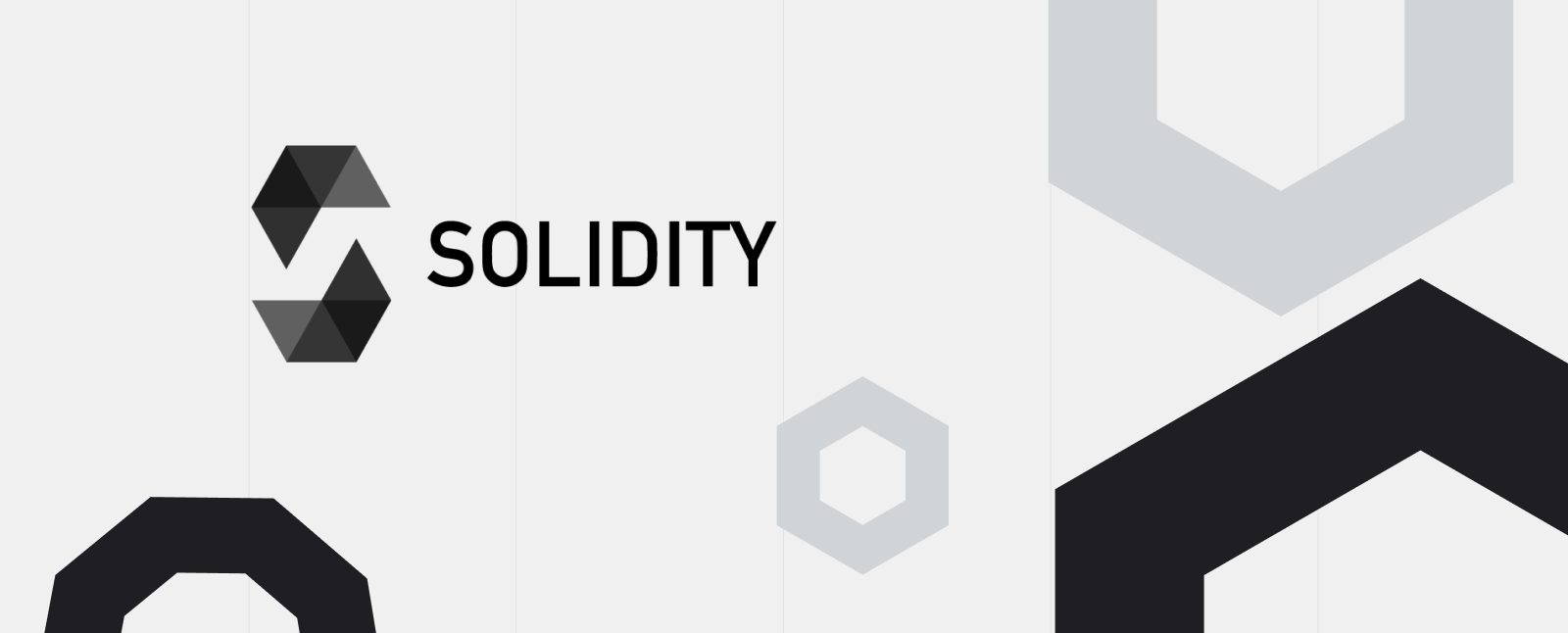 Being influenced by C++, Python, and JavaScript, Solidity inherited all the beneficial features of these languages and became the most commonly used programming language for smart contract development.
Developers from all over the world choose Solidity for its accessibility, precision, and extreme flexibility, which is highly valued in the blockchain industry. The whole DeFi sphere is built with the help of Solidity, from Uniswap to Chainlink. The majority of projects choose it for smart contract development, which is no wonder as it is concise, well-defined, and pretty easy to learn and use.
What is Solidity?
Solidity is an object-oriented high-level smart contract programming language that was created specifically for running smart contracts on the Ethereum Virtual Machine (EVM). This makes Solidity a perfect match for developing smart contracts and dApps on blockchain.
Solidity is pretty similar to JavaScript, which means that it is rather easy to learn for most developers. What is more, it is one of the fastest-growing programming languages at the moment, so it's safe to say that in the future, it will be even more developer-friendly and easy to learn.
Solidity Advantages
Developer-friendly;
Accessibility to JavaScript infrastructures, debuggers, and other tools;
Statically typed programming;
The possibility of inheritance properties in smart contracts;
Precise accuracy.
Examples
Ethereum – all smart contracts that run on Ethereum are made with Solidity. The language was specifically created for developing and running programs on EVMs.
Chainlink – Solidity was used for creating smart contracts on Chainlink, a decentralized oracle network that enables computations on and off blockchain.
Uniswap – an ecosystem consisting of a protocol, a cryptocurrency exchange, a growing network of DeFi Apps, and many other pieces of the infrastructure all governed by the community. Uniswap was built with the help of Solidity, too.
Compound – a protocol on the Ethereum blockchain that establishes money markets. It is an algorithmic, autonomous interest rate protocol built to create various dApps. Compound smart contracts were created using Solidity.
Choose Solidity for developing smart contracts since it is a perfect language for this purpose.
Motoko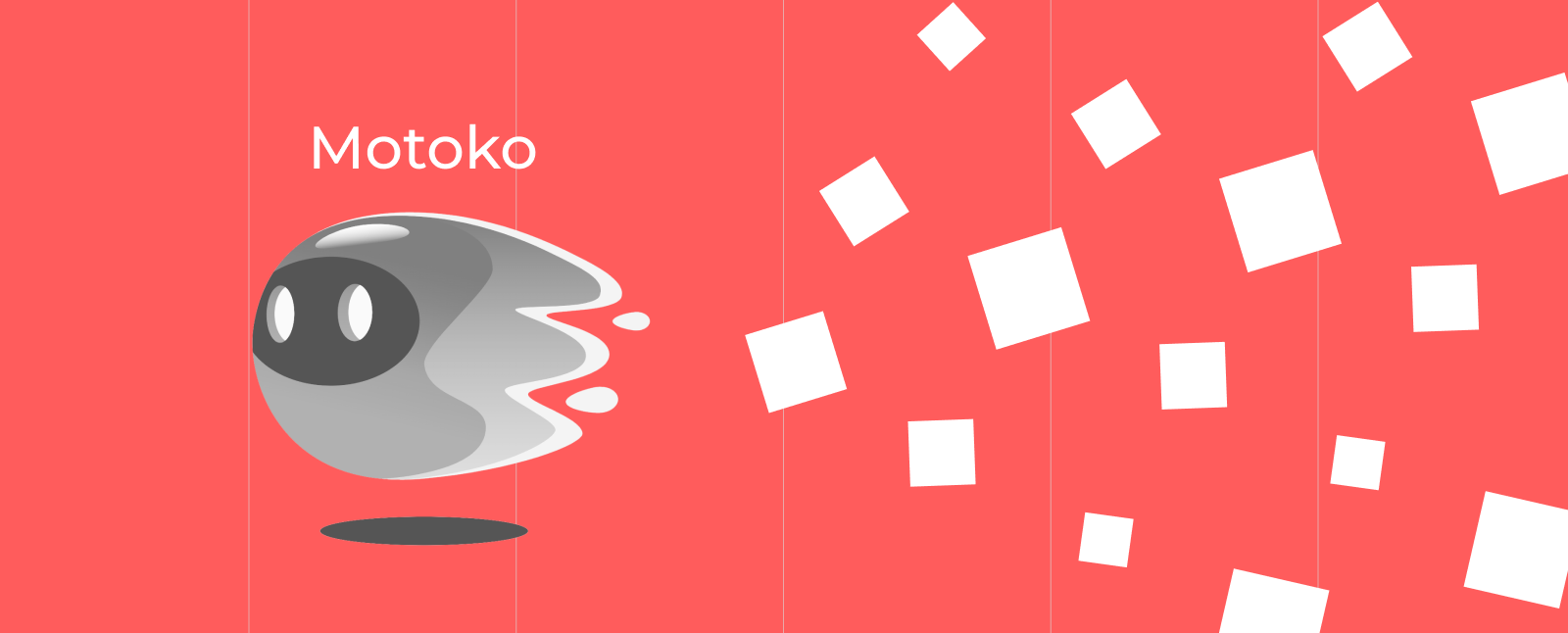 Motoko is a great choice of programming language for blockchain and smart contract development in the DFINITY ecosystem.
If you haven't heard of DFINITY yet, it is a non-profit organization that develops the Internet Computer, a public blockchain network platform based on the Internet Computer Protocol (ICP). It is a rather isolated chain that was created from the concept of a world computer that cannot be shut down and was launched only in 2021.
At the moment, DFINITY has its own isolated DeFi ecosystem, which works similar to the modern DeFi we're used to. The only difference is that it was written in Motoko and has no connections with regular EVM chains.
Due to the isolated nature of DFINITY, the Motoko language remains in demand and can compete with EVM chains and Solidity.
What is Motoko?
Motoko is a relatively new programming language created for developing smart contracts directly on the Internet Computer by the DFINITY foundation. The language was created with blockchain technology in mind, so it is aimed to be secure and versatile while providing all the necessary tools for convenient and fast dApps development, as well as supporting the unique features of the Internet Computer.
Motoko provides native support for the Internet Computer canisters (smart contracts), sequential style, simple modern coding style, and multiple features to help you leverage orthogonal persistence. All of these features make it an easy and safe language for the Internet Computer ecosystem.
Read also: Blockchain in Healthcare
Motoko Advantages
Automatic memory management;
Productivity and safety features;
Built-in support for orthogonal persistence;
Fixed-precision arithmetic.
Examples
Internet Computer – a modern public blockchain that allows for deploying secure, autonomous, and tamper-proof canisters (smart contracts) and running them at web speed.
Choose Motoko if you want your project to be a part of the DFINITY ecosystem. Use this language for smart contract development.
Looking for blockchain developers for your project?
If you are looking to hire blockchain developers for your project, the best possible solution is to get a professional outsourced team with relevant experience in the industry. And we'd be happy to offer you our services.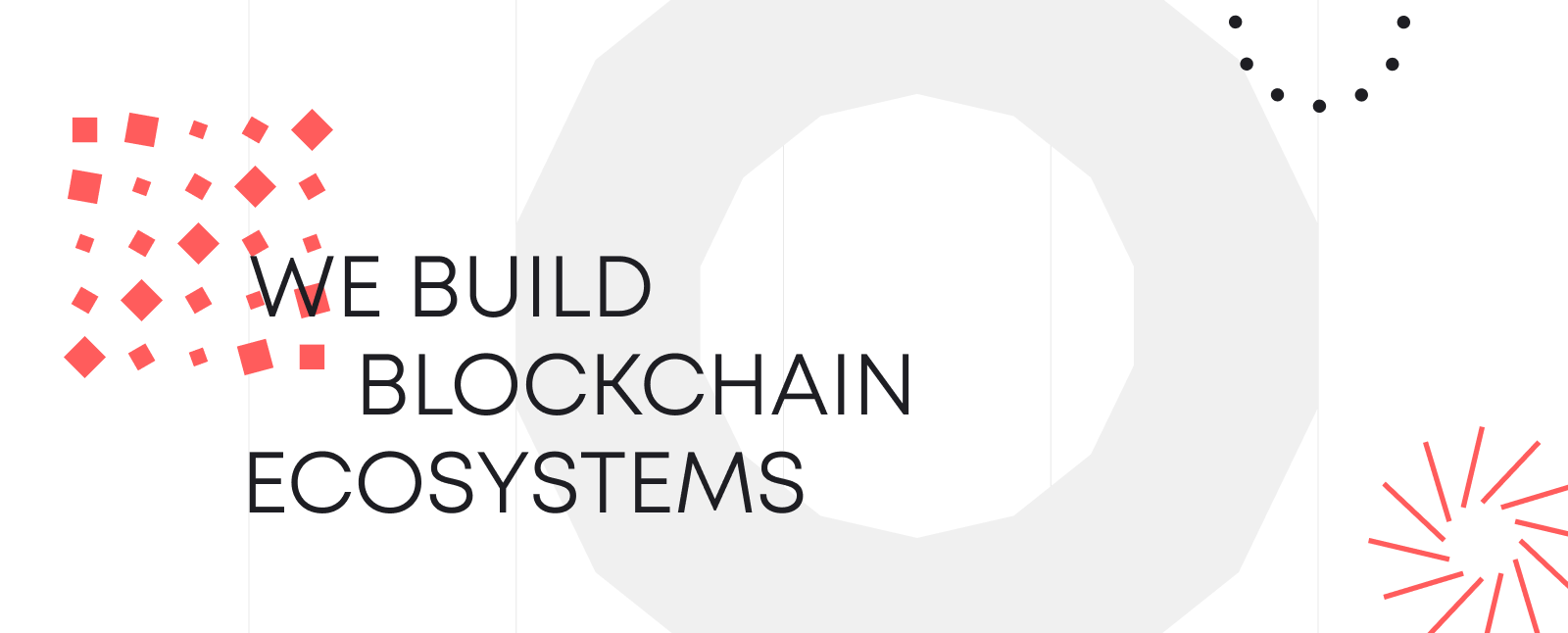 Blaize.Tech is a blockchain development company that builds blockchain ecosystems, dApps, smart contracts, and various developer tools on multiple chains.
Our team of 40+ programming engineers is proficient in the best languages for blockchain development. This means that we'll be able to help you select the best option for your business and develop an efficient solution that your users will love.
You may also like 10 best blockchain development companies which you should pay attention to.
Over the 5+ years of Blaize existence, we've successfully completed 70+ projects and deployed 250+ smart contracts. Moreover, our Blaize.Security team has conducted hundreds of smart contract audits, helping blockchain projects eliminate smart contract vulnerabilities and secure their protocols. Read Also: How to build a lending platform based on blockchain
As for blockchain development, we provide the following services:
Blockchain ecosystem development (cryptocurrencies, blockchain forks, blockchain-based platforms, nodes, cross-chain bridges);
Decentralized application development (dApps, exchanges, DAOs, staking platforms, crypto wallets, games);
Smart contract development (smart contracts, stablecoins, security audits, token emission and distribution);
Creating developer tools (Python and Java SDKs, APIs, online and offline IDEs, plugins);
Developing enterprise blockchain solutions (governance systems, logistics solutions, supply chains, compliance systems);
Blockchain integration (for centralized exchanges, micropayment services, marketplaces, CRMs, ERPs).
Here at Blaize, we can offer any solution that might suit your needs best. You can hire a dedicated outsourced team or just a few specialists that would collaborate with your developers; you can get only one task done or the whole scope of work for your project, regardless of its size. The opportunities are endless, so get in touch and get your product done with no headaches or delays. Read: How to create a stablecoin or how to boost smart contract security.
Final thoughts
There are quite a few noteworthy ecosystems with plenty of programming languages for developing blockchain solutions, but eventually, you'll need to choose one. It is not the easiest choice to make, so to get through the whole process smoothly, you should focus on choosing an ecosystem first. Yet, please don't forget that the ecosystem selection imposes the coding language, too, and a certain level of expertise in it.
That's why, if you are looking to hire blockchain developers for your project, turn to Blaize.Tech – we will offer the best deal for your business. With extensive hands-on experience in blockchain and smart contract development, our specialists will help you build any product. Contact us today to get a custom blockchain solution that covers all your needs!
Frequently asked questions
What is the best blockchain programming language?
The best languages for blockchain development include Rust, Go, C++, Solidity, and Motoko. According to our experience, Rust suits blockchain development purposes best since it enables productive collaborative work, provides clear development guidelines and offers high speed, stability, and overall efficiency. However, you should choose the blockchain language based on the ecosystem for your project in the first place.
What is the best programming language for smart contract development?
Solidity is currently the most popular programming language for smart contract development. Over 200K developers worldwide choose Solidity for its great accessibility, flexibility, and precision.
How to choose a suitable blockchain coding language for a DeFi project?
When building a DeFi product from scratch, you should start by choosing the ecosystem for your project, which will help you select the best-fit blockchain programming language. Decide on where you'd like to see your project, which "neighbors" and potential partners you want to have, and which opportunities you want to enable for users and developers.
If you'd like to avoid any headache, contact the Blaize team to get a free extensive consultation on blockchain development and get a custom solution made specifically for your project.
Where can I find professional blockchain developers?
If you are looking for highly qualified engineers with hands-on experience in programming languages for developing blockchain-based products, the best option is to hire a ready-made outsourced team. Blaize has been focusing on custom blockchain development for over five years, growing the team and expanding our expertise. Contact us today for a consultation and get your task done in the next few weeks.