5 Benefits of Using Smart Contracts & Their Problems
Traditional paper-based agreements are slow and expensive to set up, as well as easy to forge and tamper with. Aside from considerable printing and storage costs, signing contracts is a long process that lacks transparency, accuracy, and flexibility. Using blockchain smart contracts reduces the need for legal assistance or the courts in the decision-making process, allowing all involved parties to negotiate without a middle-man.
Since the innovation is developing rapidly, there's a lot of confusion regarding its purpose and implications. In this article, we will take a closer look at the way smart contracts impact the efficiency of business management. You will understand why data storage security is important and how it reduces operating costs.
Table of Contents:
What Is a Smart Contract?
Smart contract is a digital protocol designed to automatically verify how the actors of an agreement comply with it.
The inability to tamper with it is one of the most important characteristics of a smart contract since it increases the validity of the document.
A smart contract has the following characteristics that distinguish it clearly from other documents:
Self-verification — a digital protocol will automatically check if both parties comply with contractual responsibilities;
No way to tamper with the contract — data that has been initially agreed on when the contract was signed cannot be changed;
Self-execution — as soon as the rules are met, the output process is generated immediately. That's why this type of agreement is often compared to a vending machine — right after paying for an item, you get whatever you ordered.
How Smart Contracts Work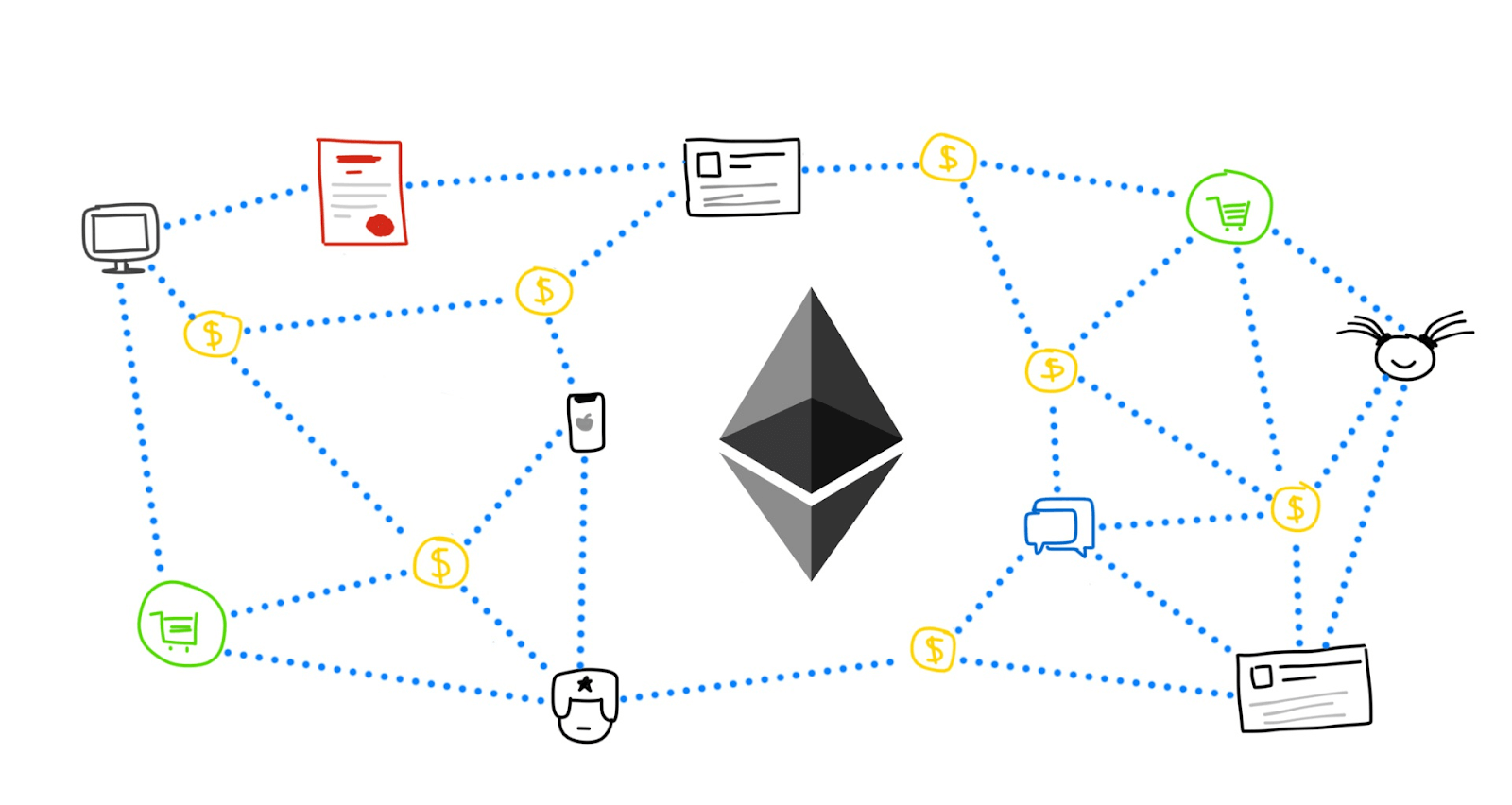 Although the math behind smart contracts is complicated, the logic by which they operate is relatively straightforward. Essentially, the execution process takes three steps:
The contract is written in computer code. The agreement is codified into the blockchain — note that the parties of the contract are anonymous, although the agreement is stored as a public ledger.
A trigger event occurs and a smart contract auto-executes. As soon as the specified date is reached or a condition is matched, the agreement will be executed with no human supervision in a way stated in the initial terms.
Regulating institutions can refer to the contract confidently since the document is transparent and tamper-proof. Meanwhile, the original actors of the agreement don't have to worry about revealing their identities.
Smart Contracts vs Standard Contracts
Contractual agreements are one of the oldest known ways to formalize the agreement between to parties protecting both. However, lately, traditional paper-based contracts have a list of vulnerabilities since they are easy to bypass, take a lot of time to agree upon, and are expensive to create and store.
Naturally, as technology evolved, and more organizations adopt blockchain smart contracts concept. To understand the difference between the new form of agreement from the common one, take a look at a comparative chart below.
| | |
| --- | --- |
| Traditional contracts | Smart contracts |
| Take around two weeks to approve of and sign | Signing a smart contract takes no more than two to three minutes |
| Are remitted manually | Offer the algorithms for automatic remittance |
| Can be forged, stolen, modified, or tampered with | Fully secure and impossible to access for third parties |
| The approval process is expensive and requires professional mediation | No need to onboard lawyers and legal consultants to elaborate the agreement — thus, it's considerably cheaper |
| Stored in a physical form in a paper archive | Stored virtually as a public electronic ledger |
The table of comparison benefits and advantages of smart contract implementation
Who can benefit from smart contract adoption ?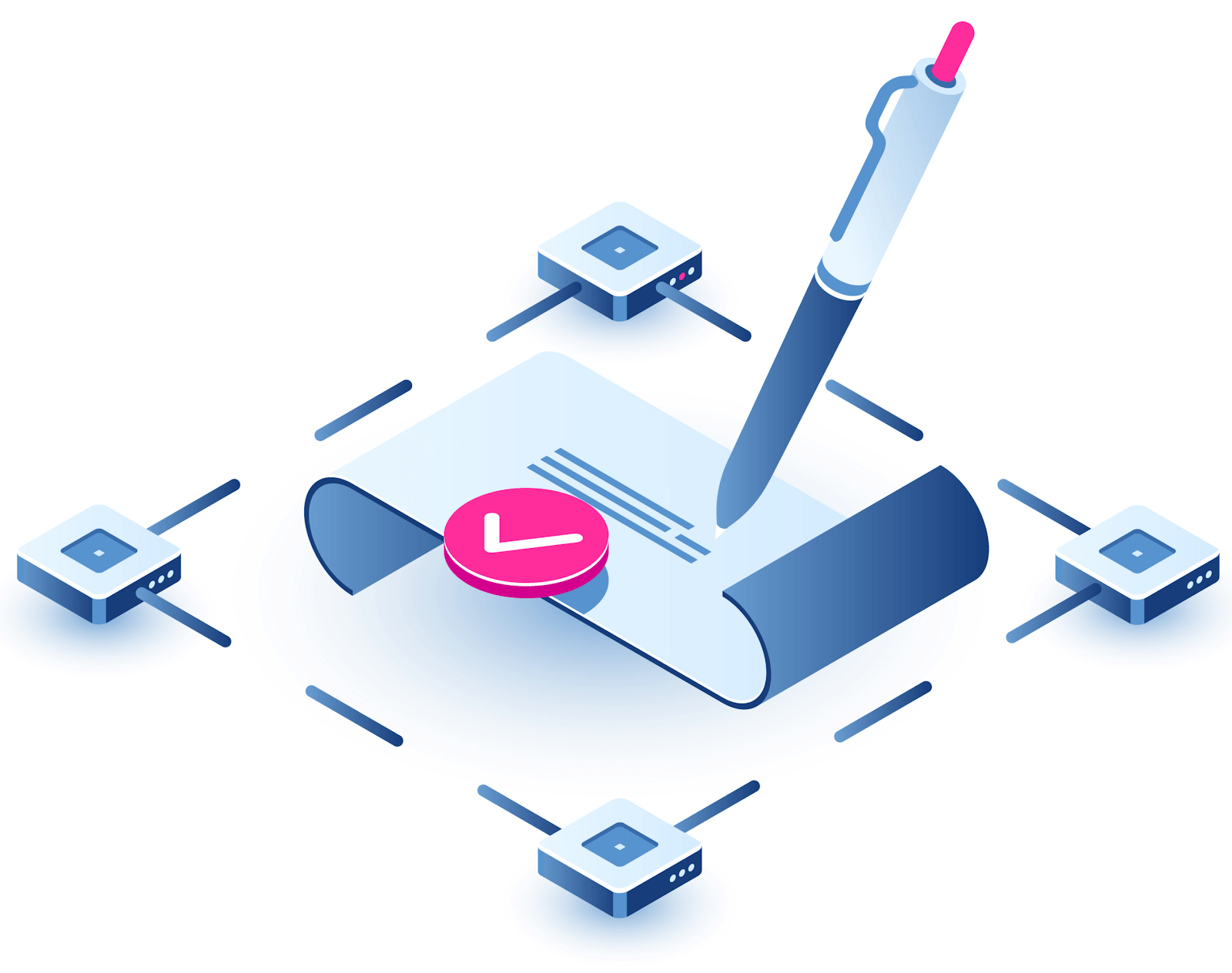 Smart contracts have an endless range of applications — business, e-commerce, education, healthcare, finance, and other industries would benefit a ton from adopting innovation. As part of the smart contract audit services, we have applied this many times in different industries.
Read Also: Blockchain and AI Convergence
Here are the frontrunner industries in terms of implementing smart contracts:
E-commerce
In e-commerce, smart contracts would contribute to creating an environment for risky purchases. For instance, when a customer checks out on the website, the payment for the purchase is held on the public ledger. A seller will get access to the money after the product is shipped and delivered safely.
Asset management
Smart contracts will come in handy when processing and creating mortgage loan agreements. As a rule, mortgage contracts are multi-layered and complex — that's why companies hire multiple middle-men to not miss out on significant details.
Smart contracts simplify the process of asset managers for the loan applicant and the property seller alike.
For one thing, they help cut off intermediaries, reducing the amount of time needed to sign the contract and the cost of elaborating a working agreement.
Also, being able to store all the details of the agreement in one place securely makes it easier for parties to refer to the agreement in future negotiations.
Insurance
The insurance industry is quite slow when it comes to automation — that's why processing claims can drag on for weeks. By implementing smart contracts, insurance companies can increase the number of processed claims, cut unnecessary operating costs, and improve customer satisfaction.
The ability of smart contracts to execute automatically will increase the efficiency of processing natural disaster claims. Such agreements allow you to be precise about the specifications regarding the amount of damage and a respective compensation — paper-based documents don't allow such a high level of detail.
Employment contracts
The employees of multinational corporations often feel unprotected since there's no way for them to win a court case against an employee with considerably more money and human resources. After smart contracts are adopted, a job candidate, as well as the employer, can only agree to the conditions that protect both parties' personal rights and ensure fair treatment.
Later, the contract will be executed on its own — there's no way for an employee to modify it or read the document differently than originally intended. Smart contracts create a valuable record database where the salary and responsibilities of every employee are documented in detail, increasing transparency within the workplace.
Intellectual property ownership
Being able to claim ownership over something when the content is being redistributed continuously all over the web is a challenge modern creators have to deal with. Now that many new forms of content are rising — videos, online posts, and others, regulatory bodies have to come with ways to trace intellectual property ownership efficiently.
As smart contracts are tamper-proof, they are a way to set one's ownership over a piece of content in stone. Also, such an agreement can automatically detect the breach of conditions and auto-execute countermeasures.
Read Also: Top DeFi Startups
Supply chain
The supply chain is a complex domain with multiple parties involved. That's why it's especially hard to keep track of what's happening every step of the delivery process, determine the root cause of potential errors, and find a person liable.
Smart contracts monitor and record compliance with the agreements for every party involved. In case a vendor or a car driver does not follow the instructions he had previously agreed to, it will be recorded in blockchain.
Other than enhancing transparency and promoting trust between the vendor, the seller, and the end client, smart contracts increase the visibility of delivered goods. Since the blockchain checks the condition of a delivery over multiple stages, this data can be used to find a lost item.
As you can see, blockchain technology and smart contract adoption, in particular, find themselves very useful in a variety of industries nowadays. Your enterprise can start benefiting from enterprise blockchain today! Read more about the pros and cons of blockchain development outsourcing to know more aspects of the technology.
Benefits of Smart Contract Adoption
Smart contracts are a cut above conventional agreements when it comes to enforcement costs, convenience, and applications. These agreements can be adopted universally, for any type of transaction across multiple domains.
Whether you're a public office official or a business manager, you will be able to reap significant benefits from smart contract adoption, both in the short and the long run.
So, let's look at the main advantages of smart contracts:
Time-efficiency. Elaborating, agreeing upon, and enforcing a paper-based contract usually takes weeks. The process is dragged on due to the reliance on multiple intermediaries and a huge feedback loop. Using blockchain smart contracts require no legal compliance and no need to reach out to lawyers since they don't require the intervention of the court to be enforced.
Security. As smart contracts use data encryption, they are one of the safest ways to ensure no third party can modify the document. Thanks to high-level security, smart contracts have significant potential implications for international relations and political agreements (find out how to boost smart contract security).
Precision. A smart contract is more flexible and accounts for a higher level of detail than its paper counterpart. Such an agreement can process a list of elaborate conditions and choose the right scenario for execution out of dozens of others. Also, there's no human error during the execution of the agreement — thus, the odds of deviations from the agreement are lower.
Money savings. Smart contracts don't require the parties to hire intermediaries for negotiations. They are easier to store, don't require printing, don't take up physical space.
Transparency. When elaborating on a smart contract, both parties get to go through the littlest details. Hence, there's no risk of missing out on important points or misunderstanding each other. Thanks to its tamper-resistance, a smart contract evokes more trust from both parties that are signing it.
Thinking of smart contract technology implementation, but not sure where to start? Contact Blaize and get a thorough idea validation!
Smart Contract implementation examples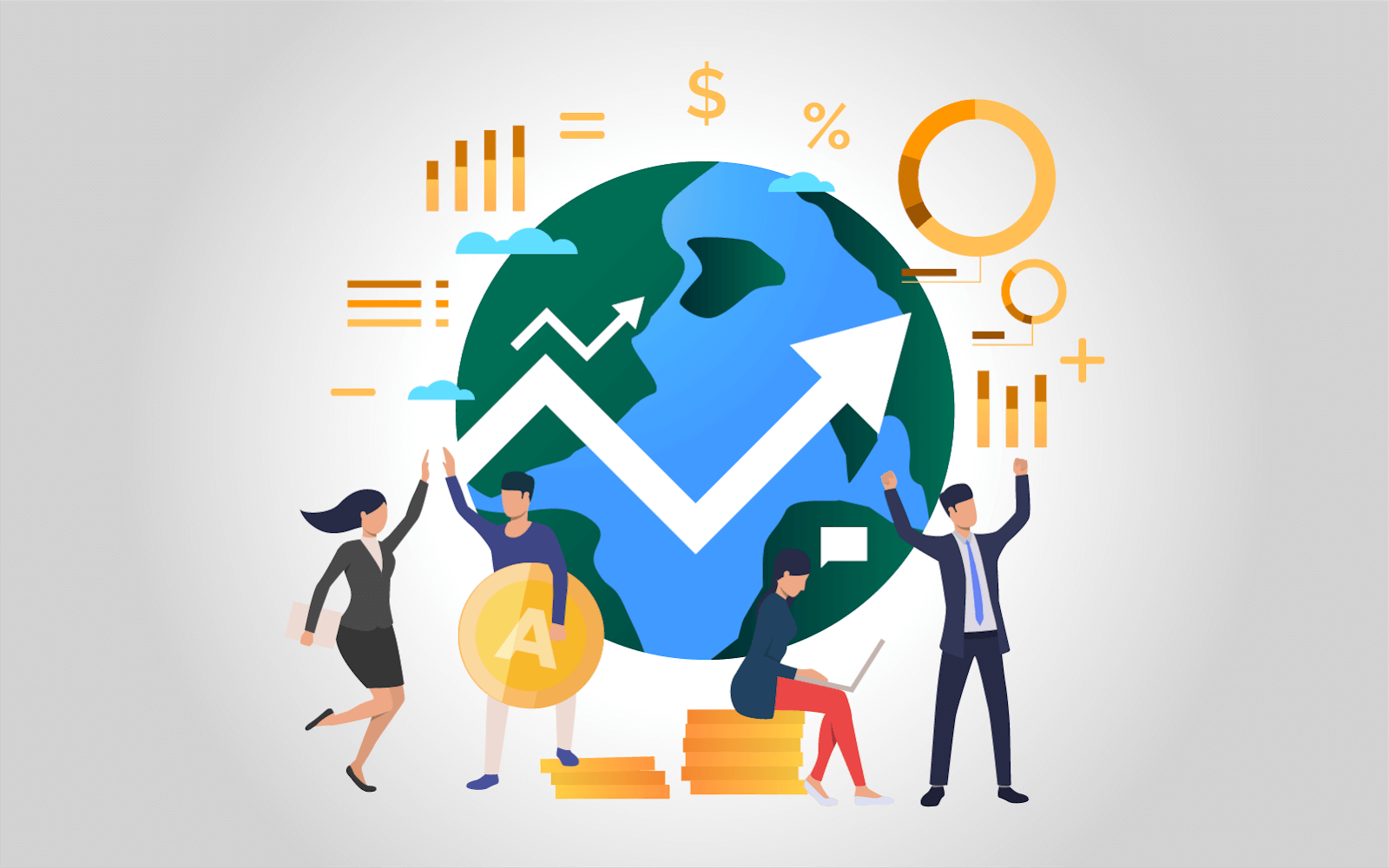 Although the concept of smart contracts implementation has been discovered just a few years ago, companies have already started the adoption process. Take a look at some of the most promising smart contract use cases across different industries — they can help pave the way for smart contract adoption within your company.
We also provide smart contract development services, contact us to learn more.
UBS
This Swiss bank recognized how empowering implementing blockchain in finance is. The company adopted a micro contract that's fully auto-executable and creates a reliable payment stream for unbanked people. A so-called 'smart bond' technology is tamper-proof and risk-free and helps improve people's trust in the banking system.
Inmusik
Inmusik — a streaming platform — uses blockchain-based smart contracts to prove an artist's ownership of the track. Thanks to responsive tagging, it takes a couple of minutes for a creator to register as the producer of the track and get royalties anytime the music is streamed — $23 for every $1,000 of profit.
Chainlink
Chainlink is a smart contract creator, the potential of which has been recognized by a GAFA company — Google. This year, two companies have announced an official Google Cloud partnership. The tech giant's interest in smart contracts proves the tremendous impact the technology is about to have on the way we build and enforce legal agreements.
Applicature
In the healthcare industry, protecting patient data from leaks and ensuring the transparency of the treatment are major challenges. Normally, it takes an expensive bureaucratic system to maintain doctor-patient confidentiality.
Applicature is a healthcare provider that records patient data as an encrypted smart contract ensuring that no one will tamper with charts and a patient can access his health history freely. All the data is stored on connected blockchain network physicians all over the world can access to treat people efficiently. You can also learn about the opportunities and risks of blockchain in healthcare.
Tracr
Tracr implemented smart contracts to record supply chain transactions via a blockchain-empowered know-your-client (KYC) procedure. As all stages of deliveries are recorded and encrypted, everyone involved in the logistics and execution of the supply chain will have a secure database to refer to in case of a misunderstanding within the team.
Vulnerabilities of Adopting Smart Contracts
Despite the advantages of smart contracts, adopting smart contracts inevitably leads to regulation challenges. When it comes to paper-based documentation, the compliance is tracked by a regulatory body. A similar system has to be adopted for blockchain contracts. If a car owner signed a contract with an insurance firm, a trusted service has to send an alert when an insurance case is detected to enforce the contract.
Read also: Most Common Smart Contract Vulnerabilities.
To ensure the reliability of blockchain, smart contract teams are encouraged to create a chain of arbitration organizations that pay a regular guarantee fee and are refunded in case a regulatory body makes a wrong enforcement decision.
Example: A car owner got into an accident. 10 independent representatives are called upon to determine if the insurance can cover the accident. If 9 out of them agree that a given case should be covered while one is stating the opposite, the latter is fined for fraudulence.
Such an approach motivates regulatory decision-makers to be honest and transparent and is known as the oracle system.
Conclusion
Smart contract adoption is one of the trendiest and potentially impactful innovations of the decade. They are versatile, can be used to regulate both small- and large-scale agreements, and span multiple industries.
Prolonged contract elaboration processes, lack of proper enforcement, and high storage costs are all resolved efficiently once a smart contract is implemented.
Want to empower your business while reducing time and operational costs? Start smart contract adoption with blockchain company Blaize!
Although it's hard to say confidently that smart contracts implementation will fully replace contract-based law as we know it, it's clear they are going to become widespread and help business owners and public officials push the frontier when it comes to reducing the amount of time, money, and effort needed to reach a common ground between the involved parties.
Frequently Asked Questions
Can Blaize consult my team on smart contract development?
Yes. We can create smart contracts according to your requirements or provide consultations so that your developers complete the work on their own.
Our consulting services are a great option for those projects who are not sure what they need or how to implement it. Blaize specialists are always happy to help you find the most efficient solution and walk you through the entire process.
How do I know that my product needs smart contracts?
Smart contracts can benefit any kind of project in most industries. They ensure high security, time-efficiency, precision, and transparency, as well as allow you to cut costs. That's why, in most cases, products only benefit from smart contract integration.
However, if you are not sure whether you need to create custom smart contracts for your project, you can contact our team to discuss the details and possibilities.
I have a smart contract adoption idea. Can you help me with its implementation?
Sure. We can help you develop and implement a smart contract according to industry best practices.
The Blaize team has over 5 years of experience in blockchain and smart contract development, and we have already deployed 400+ smart contracts, so you can be sure that you will get exactly what you want.
How long does it usually take to adopt a smart contract?
It usually takes a few weeks to develop and deploy smart contracts for the existing project. Blaize experts can help you design the ones that will fully correspond to your business logic and benefit your project the most.